Chicago-based artists on display in October
10/5/2016, 3:34 p.m.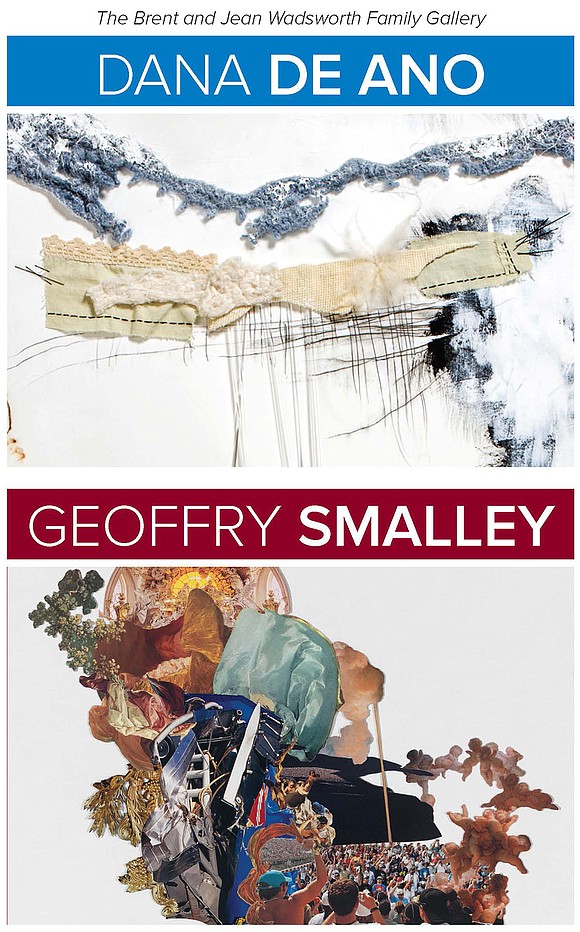 ROMEOVILLE— "Sissy Bars" by Dana De Ano and "Trophy Room" by Geoffry Smalley will be on display until Oct. 28 in the Brent and Jean Wadsworth Family Gallery, located on the Main Campus of Lewis University in Romeoville.
The free exhibit is open to the public and is on display from 9 a.m.-9 p.m. daily.
A Reception and Gallery Talk with De Ano and Smalley will be from 7-9 p.m. Oct. 27.
De Ano is a Chicago-based artist whose process involves mixing traditional media and media that many might not consider art material at all - hair nets, paint chips, pieces of old tires, and other discarded items. She often refers to her work as being two and a half dimensional. For "Sissy Bars," Dana will show a variety of new work on paper as well as small-scale installation.
Geoffry Smalley is an artist and art conservator in Chicago. His work currently points and jabs at the world of American Sport, challenging ideas of The Hero, of exuberance, opulence, gluttony and utopian nationalism. "Trophy Room" makes subtle parallels between American development and the rise of big money professional American sport.
The gallery is part of the Oremus Fine Arts Center at Lewis University. The Department of Art and Design manages the gallery events, which include Lewis University student shows, local and regional artist shows, annual high school exhibits, faculty shows, academic based exhibitions and cultural and religious based art shows. More information is available about the Art Gallery and exhibits by contacting Natalie Swain, art gallery coordinator, at swainna@lewisu.edu.