Contracts approved for winter services in Plainfield
Madhu Mayer | 10/5/2016, 4 p.m.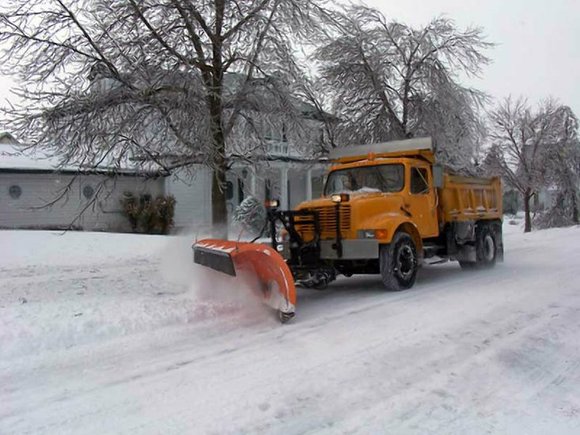 A flake of snow has yet to fall, but the Village of Plainfield is gearing up for the ugly aspect of winter.
The Plainfield Village Board Monday awarded contracts for snow removal services, as well as purchased up to 6,000 tons of road salt at an unit price of $45.58 ton, totaling $273,480.
After receiving applications from area contractors, Allen Persons, public works director, said the village selected eight contractors, many based in Plainfield, Rockdale and Yorkville, to complete the work. He said having eight contractors gives the village quick accessibility for snow removal throughout the community.
"The village has utilized outside contractors to assist with snow removal, as needed, for many years," said Persons. "This policy has generally improved services in a cost-efficient manner. This year, the snow removal contracts have been updated in an effort to more effectively deal with winter events in the future."
So far, Persons said the village has budgeted sufficient funds for snow removal and deicing operations. Each contractor will be paid for services provided based on the agreed to hourly rates, which range from $45 to $180 depending on the type of equipment used to remove snow. The more snow there is to remove from village streets, the higher the cost as heavier equipment like a tractor will have to be utilized. These hourly rates are the same as the last winter season, and the village will only pay for actual work completed, he added.
As for the 2016-2017 road salt purchase, Persons said the village has participated in a state program where Illinois secures the buy for Plainfield. Thankfully, according to Persons, the sate made changes to the bidding process, which resulted in this year's bid being 27 percent lower than last year's price.
"It is also the lowest price that we have been offered in over eight years," said Persons.
Village Administrator Brian Murphy said he remembers a time when a ton of salt cost $107. In a typical winter, the Village of Plainfield uses about 4,000 to 5,000 tons of salt to deice snow. Plainfield has about 1,000 tons of salt left over from last year's mild winter season.