52nd Chicago International Film Festival October 13 - 27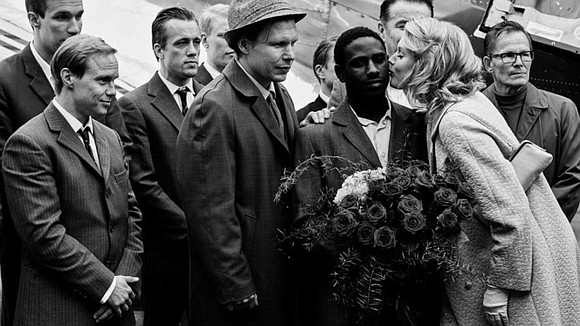 ent@thetimesweekly.com
CIFF 2016 opens Thursday, with LaLaland, "a musical masterpiece" (The Guardian) starring Ryan Gosling and Emma Stone and closes two weeks later with Arrival, starring Amy Adams, Jeremy Renner and Forest Whitaker, an elite team helping humankind communicate with aliens. Peter Bogdanovich is the recipient of the Festival's Gold Hugo Lifetime Achievement Award and a Tribute to Steve McQueen celebrates the 20th anniversary of the Festival's Black Perspectives program. Others honored with Tributes include Geraldine Chaplin, and directors Claude Lelouch and Alfonso Arau.
The theme of this year's festival is Dysfunctional Families, a category compre-hensive enough to include most everyone. With apologies to Tolstoy: "All functional families are alike. Every dysfunctional family is dysfunctional in its own way." A secondary focus spotlights musicals. There are 15 of them, including Bright Lights, which stars Debbie Reynolds and Carrie Fisher.
4637 films from 97 countries were considered this year – 141 features were selected – in 12 competition categories: International, New Directors, World Cinema, Documentary, Shorts, U.S. Indies, After Dark, Musicals, Black Perspectives, Out-Look, Cinema of the Americas, and Special Presentations and Tributes.

Five filmmakers have Chicago roots: Matthew Cherry (9 Rides), Fisher Stevens (Bright Lights), Xander Robin (Are We Not Cats), Nathan Adloff (Miles) and Cory Hardrict, actor (Destined).
Five Films are their countries' official Oscar submission: Neruda (Chile), The Happiest Day in the Life of Olli Maki (Finland), Kills on Wheels (Hungary), Sieranevada (Romania) and Apprentice (Singapore).
Films are shown at AMC River East 21, 322 E. Illinois St. General Admission Tickets: Regular Screenings: $15, Special Presentations $20, Matinees $8, Late Night $10, Moviegoer Pass (10 Regular Screenings) $130, Passport Pass (20 Regular Screenings) $250. There are discounts for members, students and seniors. Rush Tickets (Cash only): Regular Screenings $15, Special Presentations $20,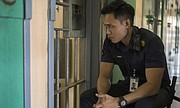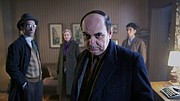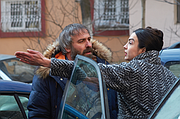 FILM CAPSULES
LIKE CRAZY (Italy)
Friendship sometimes makes family, and mutual concern and support turn illness into health. At Villa Biondi, a Tuscan mental institution, Beatrice, a manic, pathological liar with delusions on nobility meets Donatella, a younger, quiet depressive, who cannot get beyond a loss. The buddies escape and go on an adventure, a journey, healing to them both.
LOVE IS THICKER THAN WATER (UK, Netherlands)
Arthur, a Welsh coal-miner's son who is a gifted cartoonist, and Vida, the cellist daughter of affluent Jewish parents with Holocaust in their background, become lovers. When the oil and water families meet, it is more than uncomfortable; when they meet again after tragedies occur and skeletons are revealed, they bond. Perhaps beneath the thin veneer of civilization people are more alike than different.
93 DAYS (Nigeria)
When Mr. Sawyer, a Liberian diplomat, collapses in Lagos, tests confirm that he has brought Ebola to the country. This true story relives the agonizing 93 days from onset to containment of the scourge that had the possibility of affecting –killing– 21-million persons. Danny Glover is the wise hospital administrator who overcomes bureaucracy, fear and CYA politicians to contain and control the Ebola outbreak.