Wayne's Words: It may be time for local campaign reform
10/13/2016, 5 a.m.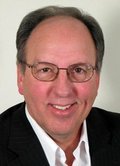 About two weeks ago the Donald Trump campaign made a stop for a fund raising event at the Bolingbrook Golf Club. Bolingbrook Mayor Roger Claar was instrumental in arranging the fund raiser for the candidate who originally claimed he was going to self- fund his presidential run. It wasn't the first time a presidential candidate has made a stop in Bolingbrook though. Back in 1988, then Vice President George H.W. Bush made a campaign stop that was also orchestrated by Mayor Claar.
That one generated a Better Government Association investigation over the use of public funds for political events. A Will County grand jury declined to issue any indictments and the matter was quickly put to rest. Several individuals and the Bush Campaign offered to reimburse the Village of Bolingbrook for any expenses, but Mayor Claar generously refused any reimbursement because the Village of Bolingbrook realized substantial publicity from the event, he said.
Twenty-eight years later Claar is still the Mayor of the village and a most prolific fundraiser for his own campaign fund. Although no mention has been made regarding who paid for the rental of the publicly owned golf club it would be a reasonable assumption no public funds were used for the event. Mayor Claar, however, did contribute $7200 to the Trump Make America Great and the Trump Victory Committee according to the latest quarterly report filed with the Illinois State Board of Elections. Over the weekend Claar reaffirmed his support for Trump following the release of a controversial video tape and the second of three debates with Hillary Clinton, the Democratic candidate for President.
Claar can certainly afford to contribute to Trump's campaign. Since he became Mayor in 1986 he has raised millions of dollars in support of the Citizens for Claar campaign fund. Most of the money he raises, he manages to spend every year for his continuous run for Mayor of Bolingbrook. It takes a lot of money these days to run for political office. So far this year he has raised more than $176,000 according to the three quarterly reports he has filed so far in 2016.
Why does he need to raise so much for an election held every four years? That's a good question seeking an answer. The last three elections for mayor resulted in very few votes considering Bolingbrook's population of 75,350. In 2013 he ran unopposed and received 3,180 votes; in 2009 he received 4,114 votes against a write-in candidate; in 2005 3078 votes were cast against another write-in. His expenditures this year so far are over $179,000. He still has over $508,000 remaining in the Citizens for Claar fund.
He may not be done spending from the fund this year. Many of the expenses he lists in the report are ongoing. For instance, he spent over $1200 so far in car expenses. That does not count the cost for the car itself. Transportation is a big expense for the Claar campaign. He lists over $2,000 for limo expense and such and that doesn't include the $4,300 the campaign spent for the Republican Party's convention in Cleveland this last August.