Jonas Salk students captivated by new "makerspace"
10/19/2016, 8 a.m.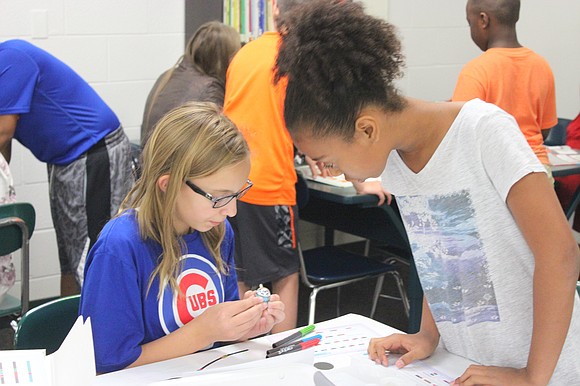 The new "Salk Think Tank" makerspace is open for business.
Located in the former computer lab in the Jonas Salk Elementary School
library, The Think Tank will serve as a gathering place where students can use technology and simple tools to make, produce, create, think and collaborate on a variety of hands-on activities.
"They're thinking on their own," said Lisa Arnold, Salk's Library Media
Center Director, as she watched the first class utilize the Think Tank.
Arnold held a makerspace naming contest among 4th and 5th graders with
Shoshana Chisolm from Jessica Kuczkowski's 5th grade class coming up with
the winner. As a result, she got to cut the ribbon and her class was the
first to check out the Think Tank.