Chicago International Film Festival Documentaries not to miss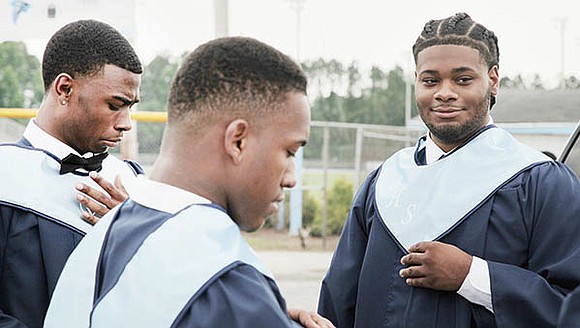 ent@thetimesweekly.com
TWO TRAINS RUNNIN' (U.S.)
Art and Activism, Music and the Civil Rights Movement, intersected in Mississippi in June 21, 1964, one year after the March on Washington. Two groups of young white men, one from the West Coast and one from the East Coast were in the area searching for Country Blues legends Skip James and Son House, respectively. At the same time, Andrew Goodman and Michael (Mickey) Schwermer, CORE activists from New York, arrived to register voters for the Mississippi Freedom Summer Project. The day before they were to begin their work, together with James Chaney, a local Rights worker of color, they went to investigate the burning of a local black church in Philadelphia. They were murdered by the Ku Klux Klan. The two tracks happened in close proximity of place and time.
Director Sam Pollard uses archival footage, animated reenactments and blues performances to recreate that revolutionary time. Common narrates. Nearly three dozen interviewees speak and perform.
RAISING BERTIE (U.S.)
Bertie County, North Carolina, is a depressed area whose claim to fame is that it has 27 prisons in its 100-mile radius. Food processing plants are major employers. Eighty percent of the population is poor African-American. Relationships are rarely stable. Most families have or have had someone in jail; some of the young men already have parole officers. One bright spot is The Hive, the center where executive director Vivian Saunders provides the young people with structure and lots of love, tough love. She extols the importance of education, telling the boys that they can get their education in school or in jail. High school graduation is a major life victory for those who make it through.
Director Margaret Byrne, in her first feature film, has followed Reginald (Junior), David and Davonte for six years, from puberty into manhood, as they try to make lives and make sense of the lives they have. They share their innermost thoughts, dreams and defeats. This much honored film celebrates documentary studio Kartemquin Films' 50th anniversary.
AMONG WOLVES (U.S./Germany)
Chicago's Shawn Convey is the director-producer of this study of a humanitarian motorcycle group in Livno, a dying town in Bosnia-Herzegovina. The scenery is beautiful, but life is hard. Lija, a former battalion commander in the Civil War, narrates and leads the multi-generational group. Though often frustrated by the younger men, he strives to foster in them a sense of community and responsibility. Wearing their patched motorcycle gear, they ride and rally, give blood, help in schools and watch over a herd of wild horses. Under their care, the horses have doubled in number.
SAMUEL IN THE CLOUDS (Belgium/The Netherlands)
Samuel is the only lift operator in the world's highest ski slope (17,750 feet above sea level), in the Chacaltaya range, in the Bolivian Andes. Tourists still come from all over the world for the awe-inspiring views and what's left of the skiing. When Samuel was young and the glacier covered the mountain, one could ski every day of the year. South American ski championships took place on Chacaltaya's half-mile run. But the glacier lost two-thirds of its mass since the 1990s and what was once magical whiteness are now a few patches of rocky ice. Samuel's wife tries to convince him to leave the lodge and the lift. Though he admits that the walk up the mountain and back home is hard and getting harder, he is reluctant to say goodbye to his mountain.