Game of the Week: Romeoville seeks fourth straight win against Joliet Central
Alex Ortiz | 10/20/2016, 10:46 a.m.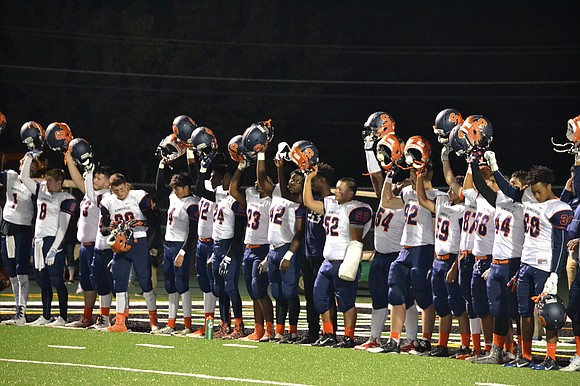 The Romeoville Spartans might do something on Friday that has not been done in the modern age of the Southwest Prairie Conference. If the team wins against Joliet Central in the final game of the regular season, Romeoville will have finished the season winning four straight games after losing its first five.
Even though this feat probably won't get the Spartans into the playoffs it's still noteworthy. Just last week, running back and Northern Illinois commit Jordan Nettles rushed for a school-record 288 yards and broke the season rushing yardage record with 1,243, a total he can most certainly add to against the Steelmen.
Still, the Spartans are looking to continue this late roll and hope to continue the momentum into 2017.
"We're not taking Joliet Central lightly," said Romeoville Head Coach Oliver Gibson.
While Joliet Central have only scored points in two games all season, this team did break a five-year long streak of losing with a 38-35 win over Plainfield Central on Sept. 17 of this season. Still, the Steelman have allowed 41.6 points per game through their first eight of 2016. Romeoville's offense has been rolling lately with 37.3 points per game including 52 against Plainfield Central last Friday.
If Romeoville can get its ground game going again with their star running back, they should be able to secure a fourth-straight win. And while this season might not be one to remember for the Spartans, it might mark a turning point for the program.
Friday's local games:
Joliet West at Plainfield North, 7 p.m.
Plainfield Central at Oswego, 7 p.m.
Plainfield South at Minooka, 7 p.m.
Plainfield East at Oswego East, 7 p.m.
Joliet Central at Romeoville, 7 p.m.
Lockport at Lincoln-Way East, 7 p.m.
Marist at Joliet Catholic, 7:30 p.m.
Bolingbrook at Homewood-Flossmoor, 7:30 p.m.