Joliet adds electronics recycling option for residents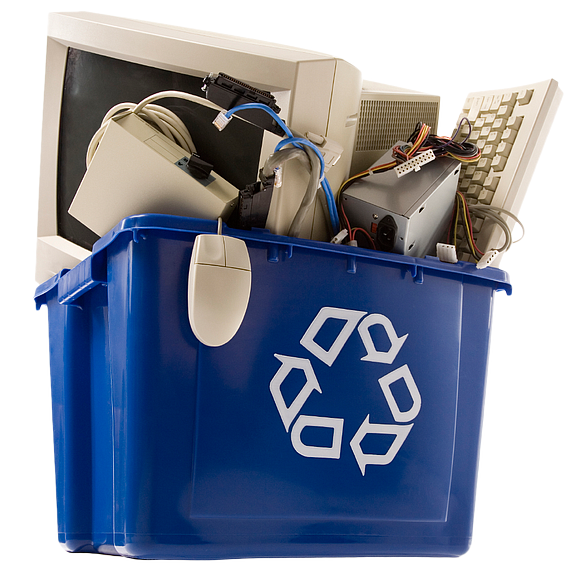 Joliet residents won't have to drive far to drop off their electronics recycling after the city council approved a new, recurring drop off site in the city's downtown this week.
The agreement with Will County, approved at Tuesday's council meeting, will mean that residents will have two drop off times that will take place on the 2nd and 4th Tuesday of each month.
The first drop off date will be held on October 25 from 5-7 p.m. at the parking lot across from the Will County Jail near Marion and Ottawa Streets.
Similar to other recurring drop off events that are now held monthly in New Lenox, Peotone, Romeoville and Lockport, residents will have to show an ID and will be limited to two televisions per visit.
Joliet residents who live in Kendall County are also able to drop off e-waste at the site as well.
The city has $10,000 budgeted to fund the program this year and just over $12,000 for the full year in 2017. The city will pay about $520 per event.
Marta Keane of the Will County Land Use Department said that Joliet residents are currently able to drop off electronics at any of the available Will County drop off sites with the Lockport site particularly popular.
"A downtown location would be far more convenient," she said of the new program.
The city council is also considering a proposal from Waste Management to roll out its 'At Your Door' household hazardous waste pick up service.
The service, which is currently being offered in Plainfield and Shorewood, offers pick up electronics as well as household chemicals, medical waste and other items banned from going in to a landfill. If approved, the service could cost up to $15 extra per year for residents but would offer unlimited pick-ups throughout the year.
In addition to the new, recurring drop off event in Joliet the other drop off sites around Will County include:
Village of Romeoville
• Location: 615 Anderson Dr.
• Hours: first and third Tuesdays from 5 p.m. to 7 p.m.
• Residents must show a driver's license
• Limit of 2 TVs per vehicle
City of Lockport
• Location: 17112 South Prime Blvd
• Hours: Tuesday and Friday from 6 a.m. to 11 a.m.
• Residents must show a driver's license
• Limit of 2 TVs per vehicle
New Lenox Township electronics recycling
• Location: 1100 S. Cedar Road
• Hours/Dates: 2nd and 4th Wednesday each month from 5 p.m.-7 p.m.
• ID required