Over half of pets overweight
Justin Mayfield | 10/20/2016, 2 p.m.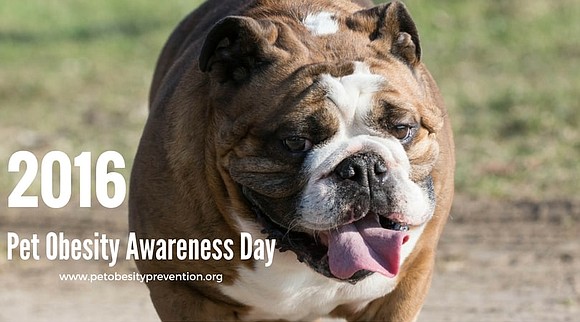 On Pet Obesity Awareness Day experts from PetPace, a health monitoring collar for dogs and cats, especially those that are sick, aging or obese, want pet owners to take action.
Since 2007, the Association for Pet Obesity Prevention has measured obesity of pets and last year found that more than 58 percent of cats and nearly 54 percent of dogs in the U.S. were overweight or obese. Of the dogs and cats listed in the survey, more than 30 percent of cats and 20 percent of dogs were described as obese.
"These results are very troubling, especially since obesity in pets is mostly preventable with diet and exercise, and because obesity is a leading cause of health issues," said Dr. Asaf Dagan, chief veterinarian of PetPace.
Like humans, overweight pets are at a higher risk for developing disease and chronic health problems. These include diabetes, mobility issues, heart disease, decreased liver function, increased risk of cancer and more.
"We encourage pet owners to talk to their veterinarian about a proper diet.
The company has been recognized by pet owners and veterinary professionals for its unique contribution to saving pet lives, streamlining pet healthcare at home and in the clinic, and improving the overall quality of life for dogs and cats. In another recent survey, four out of five veterinarians recommend a health monitoring collar for older or sick pets.
The Association for Pet Obesity Prevention will begin conducting their 10th annual study. Veterinarians are encouraged to participate and can do so by visiting petobesityprevention.org.