Take Back The Night not just for women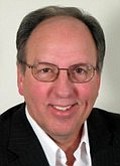 The month of October is Domestic Violence Awareness Month. Sunday was the Will County Take Back the Night observance. It marks the 20th anniversary of the vigil and march against violence that has taken place here in Joliet and Will County.
What is domestic violence? According to the National Coalition Against Domestic Violence, it is defined as the willful intimidation, physical assault, battery, sexual assault, and/or other abusive behavior as part of a systematic pattern of power and control perpetrated by one intimate partner against another. It includes physical violence, sexual violence, psychological violence, and emotional abuse.
I have attended the Will County event for many years but it seemed to have a greater impact on me this year and I wasn't sure why.
Maybe it was the visual impression of seeing 75 people assembling on a stage in front of an audience of mostly women. The ones onstage represented the number of female and children homicide victims of violence in Will County over the last 10 years. Maybe it was the realization that these victims were the ones that didn't survive. Statistically, 30 percent of women in the U.S. have experienced some form of domestic violence, including sexual assault, from a partner. Not a stranger, but a partner.
Maybe it was that I knew many of the people who assembled on stage representing those who did not survive the violence inflicted on them. Maybe it was that I recalled several of the stories about victims that made news when the tragedy occurred. Maybe it was because the crowd of 300 plus people was so quiet and attentive.
Maybe it was the absence of male support in the room. There were less than 20 men in attendance. Support from fathers, husbands, brothers and friends is necessary. Women often face this nightmare alone. They fear they won't be believed and many times are unable to leave their situation because of their belief that no one cares what happens to them.
Although 10 percent of domestic violence in the U.S. is against men, most domestic abuse involves women and children and is perpetuated by a male partner. There are many rules and warnings for women regarding potential dangers, but there is very little effort spent teaching young males respect for others, especially women.
The recent national controversy concerning sexual assault cannot be dismissed as "locker room talk" or "boys will be boys." It is a serious issue that requires men to teach their children how to respect others and let someone know if they see something they are not comfortable with. All forms of domestic violence are abhorrent.
"Take Back the Night" observances are for men and women and children to participate in.
One last thing… the Joliet City Council will soon be deciding on a new budget for fiscal year 2017. One of the items that may need attention this coming year is the overtime budget. The police and fire personnel are on track to exceed that part of their budget by a $1 million or more. The Fire Department is over 100 percent of the overtime budget and the police are at 87 percent with 29 percent of the fiscal year remaining. The two departments account for 55 percent of the city's overtime budget.
According to the City's Overtime Budget Status Report most other departments do not use up their overtime budgets. Public Works, for example has used only 43 percent of their allotted overtime.
When last year's budget was passed, the City Council sent the message that unless overtime in the fire department was better controlled it might be necessary to close at least one fire station. More police are being hired. The firefighters are at almost full staffing. Stay tuned…