Eighth Annual Christmas Express Train Ride
10/26/2016, 9 a.m.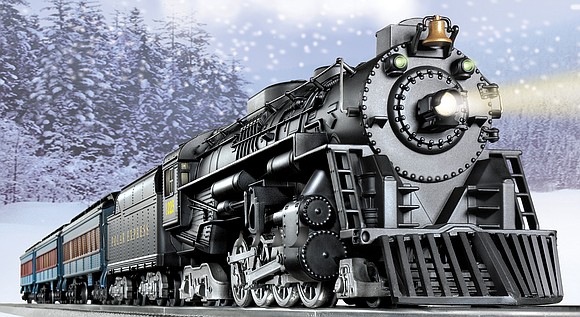 CASA (Court Appointed Special Advocates) of Will County, Inc. a 501(c)(3) organization whose mission is to draw from community resources to provide well-trained volunteers who advocate for abused and neglected children in the juvenile court system, announced the dates of its most popular annual event, the CASA Christmas Express Presented by Midland States Bank, Joliet.
"Midland States Bank is proud to serve as presenting sponsor for this
popular holiday event for the second year in a row," said Dan Stevenson,
Eastern Regional Market President for Midland States Bank. "CASA is a
valuable resource to the community by providing a voice for abused and
neglected children who are in need of an advocate. We are honored to
support CASA of Will County in their efforts to provide a voice for
children in the community."
The event will take place throughout the first weekend of December on
Saturday, December 3, and Sunday December 4, 2016. Tickets, which are
selling out quickly and are sold on a first-come first served basis,
went on sale October 1 at www.casaofwillcounty.org All proceeds
from this event benefit abused and neglected children of Will County.
Trains depart from Joliet Union Station, 50 E. Jefferson Street in
Joliet, where guests will enjoy games and activities, presented by
Joliet Junior Woman's Club, and hot cocoa, before boarding the Christmas
Express en route to the Tinley Park Oak Park Avenue Station. Once there,
guests will partake in a wondrous array of festive fun before their
return trip to Joliet. In addition to the train ride, activities will
include:
• Breakfast or lunch and photos with Santa at Durbins in Tinley Park
• Children's games, face painting, raffle prizes and more!
For trains departing on Saturday, passengers will enjoy either breakfast or lunch
and a visit with Santa, including cookies and hot cocoa at Durbins (17265 South Oak
Park Avenue, Tinley Park). Kids and adults of all ages may then visit "Santa's
Workshop" – also known as the Viking Lodge– for more fun-filled activities,
sponsored by The Holly Club of Joliet.
On both days, The Village of Tinley Park will hold its annual holiday festival
starting at noon, so guests on later trains can enjoy all of those amenities before
heading back to Joliet. The popular Holiday Market is free and open to the public in
the Metra station parking lot. For more details, and to see the complete train
schedule, please visit www.casaofwillcounty.org
Tickets, which are now on sale, are $35 each and include the round-trip train
ticket, breakfast or lunch, soft drinks, hot cocoa and cookies as well as all
activities. Limited tickets are available so do not miss your chance to climb aboard
the CASA Christmas Express!
For more information, call 815-730-7072 or email Rita Facchina at
rfacchina@casaofwillcounty.orgrfacchina@casaofwillcounty.org.