Joliet West to play Owego High School in first round of IHSA Playoffs Oct. 28
10/26/2016, 7:32 p.m.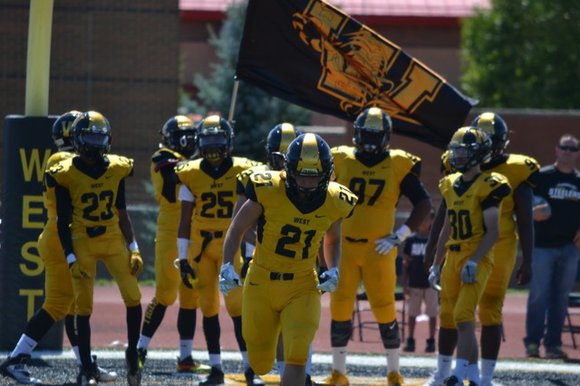 The Joliet West High School Varsity Football will play the Oswego High School Panthers on Friday, October 28, 2016 in the first round of the IHSA Playoffs at
Oswego High School Pickerill Stadium, 4250 Route 71 in Oswego. Gates open at 5:45pm, and the kick-off with be at 7 p.m.
"It has been 47 years since a Joliet West varsity football team has won 6 or more games in a season.

The 1969 Joliet West Tiger football team was 7-1-1. Since then no team has won 6 games until this season," said Jason Aubry, Joliet West Head Football Coach. "The 2016 Joliet West football team, led by sophomore quarterback Jaxon Aubry who is one of the top quarterbacks in the state in passing yards per Maxpreps. finished the regular season with a 6-3 record."
All tickets are $5 and may be purchased online. All spectators will need to purchase a ticket. statechamps.com/clients/oswegohsil/>.