Joliet Central High School Buddy Walk
10/27/2016, 6 a.m.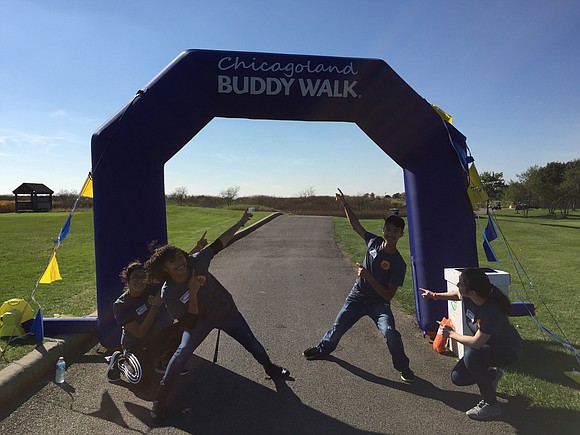 Joliet Central High School Key Club members donated their time and talents to the
Chicagoland Buddy Walk on October 9, 2016 at the Bolingbrook Golf Club.
The Chicagoland Buddy Walk is hosted by parents and families of individuals with
Down syndrome. Once a year they have a 1-mile walk to support local individuals and groups involved with making a better life in the Down Syndrome world.
"[The] students arrived on time and ready to work. They were all smiles and
extremely polite students," said Wendy English of the Chicagoland Buddy Walk.
"[JTHS] should be proud of how well they represent Joliet Central High School when
they are out in the community."
The students volunteered as part of the Joliet Central High School chapter of Key
Club, the oldest and largest service program for high school students. It is a
student-led organization that teaches leadership through service to others. Members of the Kiwanis International family, Key Club members build themselves as they build their schools and communities.
About the Buddy Walk
The Buddy Walk(r) was established in 1995 by the National Down Syndrome Society to celebrate Down Syndrome Awareness Month in October and to promote acceptance and inclusion of people with Down syndrome.