Pace and Metra growth hampered by state budget mess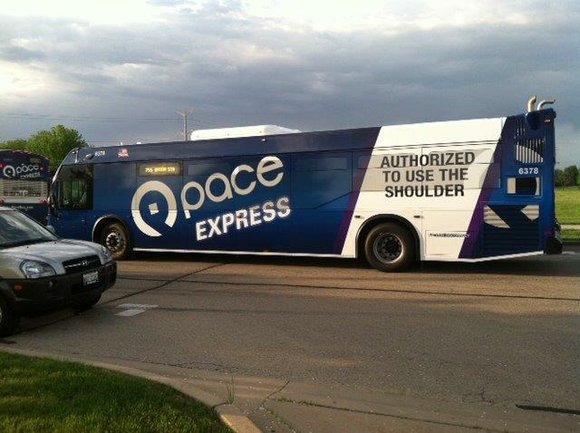 Pace and Metra public transit services are growing in popularity in Will County and could serve an increasing number of riders if the state could only pay its bills on time.
Both Pace and Metra unveiled their 2017 budgets last week each of which includes funds to expand services and improve infrastructure.
Pace
PACE's 2017 balanced budget of just over $403 million won't include any fare increases for riders. Ridership has increased 4% over last year with the bus service set to provide up to 33 million rides in 2017.
The new budget includes $7 million in operational funds that will be transferred to the capital budget for projects that will benefit Will County riders. Those projects include the purchase of 53 new Wi-Fi-equipped small busses and continued expansion of its popular park and ride services.
Pace chairman Rick Kwasneski said that plans include $2 million for the park and ride service that leaves from Plainfield Village Hall where 75 additional parking spots were added this year at Larry's Diner. PACE also added 75 additional spaces at its Bolingbrook lot.
In total ridership for the Will County park and ride line includes over 2000 people a day, a 16% increase over last year.
Hindering the continued expansion of the service is the state's budget.
"I think that expansion would be greater if we could get the capital dollars we need to be able to purchase more busses," said Kwasneski who noted the state budget was behind about $58 million in payments to Pace.
"This has really caused a delay in plans for expansion," he said. "It's hurt us dramatically."
As a result, Kwasniewski said that the busses on the shoulder routes routinely are overcrowded with commuters forced to stand for their trips.
Kwasneski said that the service is also planning to continue to work with municipalities to provide public transit option for people looking to get to and from work centers like the Joliet intermodal facilities.
The bus service formed a partnership for a bus turn around at the Mars candy facility at the intermodal site in Joliet and an agreement with Amazon.com for bus service to its Joliet location.
"It's critical that there's an ability to get people to work," said Kwasneski.
Metra
Metra executive director Don Orseno said that the rail service would squeeze about $279 million out of its just over $1 billion budget for capital expenses next year.
That won't come close to meeting Metra's $11.7 billion in capital improvement needs over the next 10 years however.
He said the agency is getting about 20% of what it needs to make improvements including about $400 million in un-funded mandates which includes a positive train control system that will help prevent high-speed crashes.
"Every single day we're not going in the direction we'd like to go," Orseno told the Will County Board.
Metra will see a 2.8% increase in its 2017 budget and fares will rise 25 cents on one-way tickets, $2.75 for ten ride passes and $11.75 for monthly riders.
He said that the state owes the agency about $400 million.
Despite the challenges, the rail line has added Heritage Corridor service on the weekends from Joliet. The line has seen a 1.3% increase in the past year.
He pointed to the recent ground breaking for a new Joliet Metra station platform as a move in the right direction for improving ridership numbers.
"Joliet is critical because it has two of our rail lines coming together," said Orseno who said he was also looking forward to a ground breaking on a new Romeoville Metra station that has just received funding.
He said that the improvements will help "make it easier and seamless for people to use our transportation."