Trick or Treat with the Slammers on Halloween
10/27/2016, 7 a.m.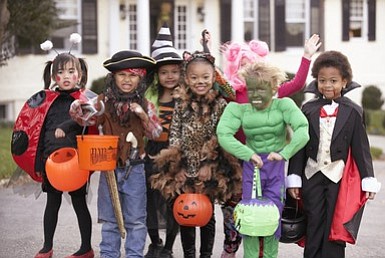 Pictures with mascots J.L. Bird and Spikes from 4-5 pm
The Joliet Slammers presented by ATI Physical Therapy invite
the public to stop by the Slammers offices on Monday, October 31 for
Halloween Trick-or-Treating from 3 pm to 5pm. The Slammers mascots J.L.
Bird and Spikes will make a special appearance from 4 to 5 pm. The Slammers
offices are located at 1 Mayor Art Schultz Dr. in Joliet.
The Slammers are also accepting canned food items for the crosstown food
drive in conjunction with the Northern Illinois Food Bank. The Slammers are
competing against the Windy City ThunderBolts and Schaumburg Boomers to
collect the most items. The food drive runs until November 18.
Items are being collected at the Slammers offices and those who donate will
receive:
Two tickets to opening day if 10 or more items are donated

Two tickets to opening and a Slammers t-shirt if 20 or more
items are donated
Two tickets to opening day, a Slammers t-shirt, and entry into a
raffle to take batting practice on the field with a friend and sing the 7th
inning stretch at a game
For more information, call the Box Office at (815) 722-2287.