Forest Preserve Dog Park Permits go on Sale Nov. 1
10/28/2016, midnight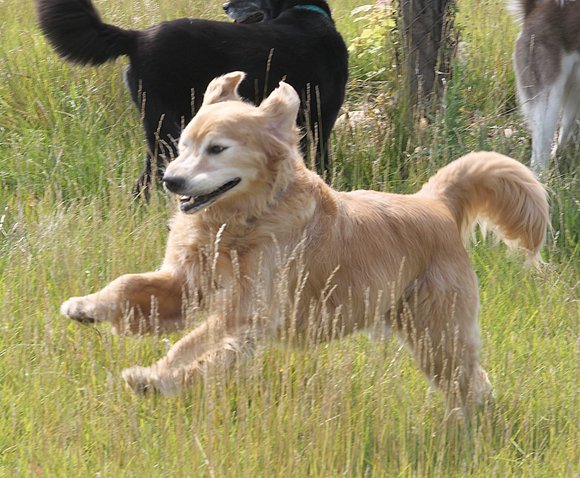 The Forest Preserve District of Will County will begin selling 2017 dog park permits on Tuesday, Nov. 1.
The permits are valid for the remainder of 2016 and all of 2017. Permits provide access to all five of the District's off-leash dog parks located at Forked Creek Preserve – Ballou Road Access in Wesley Township, Hammel Woods – DuPage River Access in Shorewood, Lower Rock Run Preserve in Joliet, Messenger Marsh in Homer Glen and Whalon Lake in Naperville. A sixth dog park is scheduled to open in summer 2017 at Plum Valley Preserve in Crete Township.
The District's Board of Commissioners approved a new dog park permit fee schedule in October. Some of the fees increased, some decreased and others did not change. The increases and decreases range from $5 to $20, depending on the category. The new fee structure has been simplified from 24 fee categories to eight.
Will County residents will pay $40 and nonresidents will pay $80 to register one dog. County residents will pay $20 and nonresidents will pay $30 for each additional dog. Permit applicants may register no more than three dogs. Half-year permits that cost 50 percent less go on sale July 1, 2017. The daily dog park permit fee will remain unchanged at $5 per dog for both county residents and nonresidents. Senior citizens age 65 and older receive a $10 discount off the base permit fees.
Dogs must be at least six months old, and rabies tag numbers and expiration dates are required at the time of registration.
Permits may be purchased by downloading an application from ReconnectWithNature.org and submitting it with payment. Permits also may be purchased in person at four visitor centers: Isle a la Cache Museum in Romeoville, Monee Reservoir in Monee Township, Plum Creek Nature Center in Crete Township and Sugar Creek Administration Center in Joliet.
For more information on dog park rules, hours and locations and visitor center hours and locations, visit ReconnectWithNature.org or call 815-727-8700.
Photo: Enjoy year-round fun at five Forest Preserve District of Will County dog parks by buying an annual dog park permit. 2017 permits go on sale Nov. 1 and they're good for the remainder of 2016 and all of 2017.