High school football: Oswego hands Joliet West tough loss
Alex Ortiz | 10/29/2016, 4:49 p.m.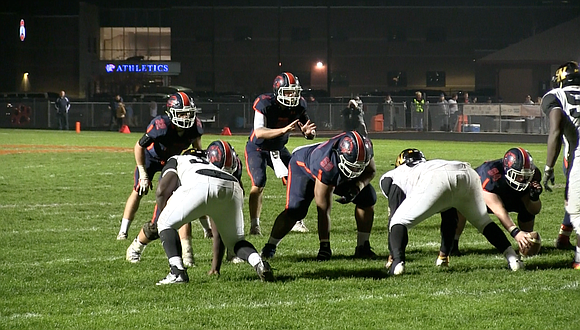 OSWEGO - For more than three and a half quarters, the Joliet West (6-3) defense dominated the Oswego (9-0) offense. The Tigers stopped the run, got turnovers and barely allowed the Panthers a chance to put points on the board.
But Oswego was able to put together two scoring drives in the last five minutes of play to take the lead with just seconds to go and ultimately pulled out a 10-9 victory in the first round of the Class 8A IHSA playoffs.
"I think we outplayed them," Joliet West head coach Jason Aubry said. "They put a couple of drives together at the end and did it. I hate to say it but that's what good teams do."
Oswego could barely move the ball early in the first quarter and after an interception by Joliet West defensive back Justin Painter, the Tigers drove down the field thanks to a big run from Omari Ferguson. He scored on the play but it was brought back after a block in the back penalty and the Tigers missed the ensuing field goal.
Joliet West finally did put up points in the second quarter with a field goal and Painter got his second interception of the game. Oswego kept it close though getting its own turnover and keeping the Tigers out of the end zone and at a 3-0 halftime deficit.
After halftime, however, the Tigers finally broke free but this time on special teams with a blocked punt that went into the Oswego end zone and was recovered for a touchdown, missing the extra point.
The Tigers defense remained strong getting a couple more turnovers in the fourth quarter, but then with just 4:32 remaining, Oswego drove down and scored its first touchdown. Joliet West was not able to keep the ball for long.
The Panthers drove down into the red zone and with just 18 seconds to go they converted a field goal to take the lead 10-9 and the ability to move on to the second round of the IHSA Class 8A playoffs.
"The kids played lights out," Aubry said. "The guts that they showed, the heart, I told them at the end I couldn't be more proud of them."
Joliet West finishes the 2016 season with a 6-4 record.