Attorney General investigating Rialto for open meetings act violations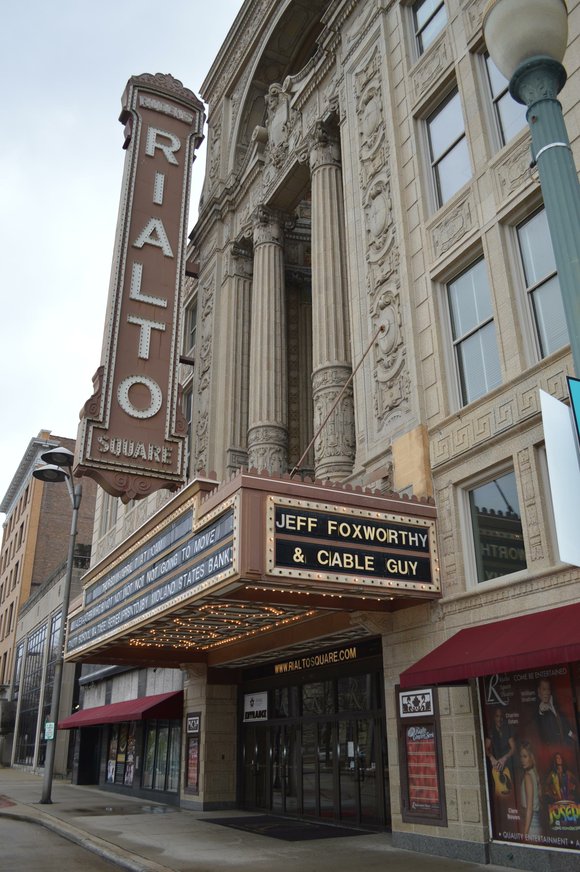 The Illinois Attorney General Lisa Madigan's office is investigating a pair of possible open meetings act violations by the board that oversees the Rialto Square Theater following a complaint submitted by a local resident.
Mary Beth Gannon, who is also a member of the Will County Metropolitan Exposition and Auditorium Authority (WCMEAA) board, filed the complaints after two meetings were held in August where public comments weren't allowed.
Gannon received a confirmation letter from Madigan's office on August 30 confirming the open investigation.
In the letter, dated August 24, and addressed to the board's chair Dan Vera, the attorney general's office "request for review" gives the board 7 days to respond to the allegations of open meetings act violations. The two meetings in question were held on August 8 and August 15.
"In your response, please clarify whether the Board provided an opportunity for public comment during the meetings," the letter reads.
One of the meetings was that of a selection committee that was evaluating the merits of proposals submitted by third party vendors seeking to manage the theater. That meeting included a vote from the committee that winnowed the field from 5 to the final two vendors.
The other meeting included presentations from the final two vendors, VenuWorks and Pinnacle Entertainment.
Gannon said that she believes that the public should have been allowed to offer their input during the meetings one of which included feedback from members outside of the appointed board members.
"They were really important meetings," she said.
She said that the public wasn't allowed to voice their opinions about the vendors or the proposals being considered by the board or the selection committee. She said public comment was allowed at an August 24 meeting when the board voted for its final selection
"He [Vera] only let them comment at the third meeting when we were ready to vote," said Gannon who left that August 24 before casting a vote due to an asthma attack.
The remaining members of the board voted to negotiate a contract with VenuWorks at that Aug. 24 meeting and since that time have worked out a 4-month contract for $1 per month until details for a final contract can be finalized.
On Tuesday, Gannon said that she was still waiting to hear from the Attorney General's office on a separate complaint she filed in regard to non-WCMEAA board members voting for the vendor proposals during the selection committee meetings.
When reached for comment Tuesday afternoon, David Silverman, attorney for the WCMEAA board said he was not aware of the board having received the letter from the Attorney General but would look in to the matter.
The Times Weekly will update this story with the board's response when it becomes available.