High School Football Week 2: Plainfield North falls to Oswego
9/6/2016, 9:43 a.m.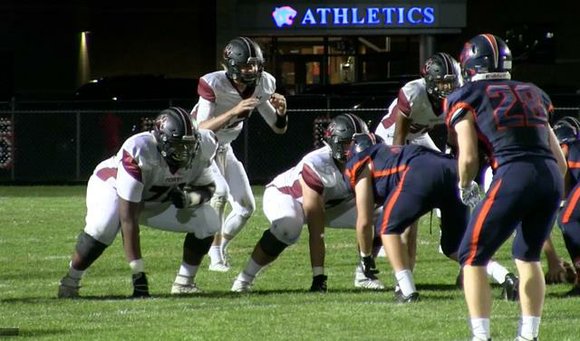 This one was ugly.
Plainfield North's (1-1) offense was able to move the ball well between the redzones but failed to put up a single point against Oswego (2-0) due to penalties and turnovers on Friday. The Tigers dropped their first game of the season 12-0 against the Panthers.
"Obviously as coaches we didn't get our kids ready to go," said Plainfield North Head Coach Tim Kane. "We didn't execute like we needed to and that falls on us. We got to get down there and know exactly what we're going to do and get our kids ready to play at a high level."
The first half was a defensive slugfest as both teams' offenses could not get a whole lot going. In the first quarter the Tigers were marching all the way down to the Panther 27 yard-line. Kevin Block took the snap from shotgun and drilled a ball over the middle, which went off the hands of wide receiver Dillon McCarthy and into the arms of Oswego defensive back Kyle Keeton.
By halftime, neither team was able to assert dominance and they went into the locker rooms at a 0-0.
It was not until the second half when Oswego began to pull ahead. Panther quarterback Levi Olson found Raymond Chmielinski open for a touchdown pass to put Oswego up 6-0 after a missed extra point.
On the following Tiger possession, turnovers would yet again plague the team's scoring chances. Quarterback Brady Miller threw a pass that was tipped and again landed in Keeton's hands and was returned well into Tiger territory.
Just one play later, running back Nicholas Marra's touchdown run put Oswego up 12-0 and Plainfield North never really threatened again to make it a game.
"Too many missed opportunities," Kane said. "You got to capitalize. Their kids played very well. I'm not going to take anything away from them. They played great on defense but we got to capitalize and punch the ball in the endzone when we have an opportunity to."
Next Friday, Plainfield North will face 0-2 Romeoville at home.