Street to be re-named in honor of former Joliet priest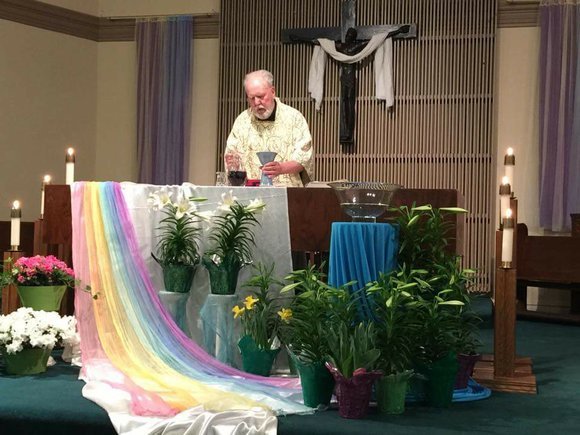 A section of McDonough Street between Ottawa and Joliet Streets will be renamed after Father Raymond Lescher the former pastor of Sacred Heart Parish who retired in June after 18 years of service to the community.
A memo from the city cites Lescher as a figure who "stood as an advocate for social justice" and "supported civil rights, workers' rights, global activism and services for the poor."
His work is credited with stabilizing the neighborhood and "giving voice to the community at-large."
Joliet resident Pat Meade said Tuesday that Lescher was selfless in his service to the Sacred Heart neighborhood pointing to his work with local charitable outreaches including his work at a local food pantry that over the course of 10 years has fed over 54,000 people.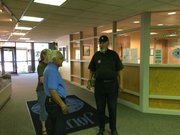 Lescher also sat on the governing board of the Warren-Sharpe Community Center and also regularly offered mass and visited with prisoners at the Will County jail and the Statesville prison.
"Father Raymond has been a man of the people for the people," said Meade. "He is a man of god."
Even after he "worked tirelessly for 18 years in the Joliet area" Meade said that the 80-year-old Lescher is spending his retirement living in Hopkins Park near Kankakee where he works with the poor.
"He walks the walk, and talks the talk," said Meade.
Lescher's path to the pulpit in Joliet followed a 23-year absence from the Catholic ministry after he left the priesthood to marry in 1975. After 21 years of marriage and raising 10 children and numerous foster children, his wife Anne died in 1995. Two years later he was reinstated to the priesthood with the support of then Bishop Joseph Imesch of the Joliet Diocese.