Game of the Week: Minooka at Plainfield East
Alex Ortiz | 9/9/2016, midnight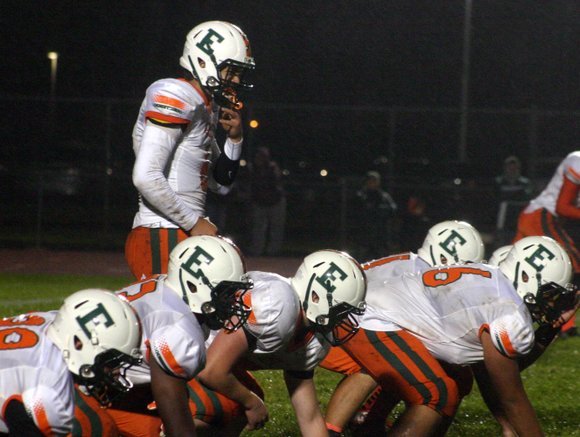 This week's game features Plainfield East (2-0) welcoming Minooka (1-1) to town on Friday night.
The Bengals are a very young team and while they boast an undefeated record through the first two weeks, they're still learning on the job. Plainfield East's quarterback, tailback, the defensive line, and three of their four linebackers are all playing their first season of varsity football.
"We got off to a slow start Week 1 against Joliet Central," Plainfield East Head Coach Mike Romeli said. "I think our kids kind of settled into Week 2 and did a really good job."
The Bengals won against Joliet Central, 6-0, and then defeated in-town rival Plainfield Central 42-20. Romeli praised his team's defensive performance so far this season, which is allowing only ten points per game and has forced six turnovers in those two games.
But what should be noted is that East's first two opponents this season are a combined 1-3 in 2016 and last season were winless with a combined 0-18 record. This week's opponent, Minooka, will provide Plainfield East with its first true test. Minooka was 5-5 in 2015 and soundly defeated Joliet Central 42-0 last week on the road.
"This is a real test for us," Romeli said. "They're loaded on offense so we really have to play good defensive football. We have to play fundamental and we have to make some plays on that side of the ball."
Romeli also said that his team will be focused on cleaning up some mistakes, specifically penalties, which have plagued the Bengals so far this season. If the Bengals win, they will keep their place atop the Southwest Prairie Conference.
Week 3 Games:
Friday, September 9
Joliet Central (0-2) at Oswego East (2-0), 7 p.m.
Plainfield South (1-1) at Plainfield Central (0-2), 7 p.m.
Minooka (1-1) at Plainfield East (2-0), 7 p.m.
Romeoville (0-2) at Plainfield North (1-1), 7 p.m.
Bolingbrook (1-1) at Stagg (0-2), 7 p.m.
Lockport (2-0) at Lincoln-Way Central (2-0), 7:30 p.m.
Saturday, September 10
Joliet Catholic (0-2) at St. Patrick (2-0), 11:15 a.m.
Oswego (2-0) at Joliet West (1-1), 1 p.m.