JJC board approves new college president
9/14/2016, 2:30 p.m.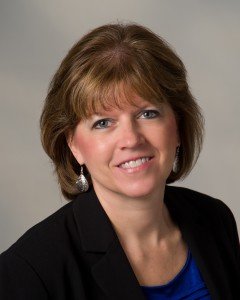 This week, the Joliet Junior College Board of Trustees has unanimously approved the appointment of Dr. Judy Mitchell as the college's ninth president.
Dr. Mitchell has served as JJC's interim president since March 21 of this year, following the resignation of Dr. Debra Daniels.
"I am honored and humbled to be chosen to lead the college into the future and I will give my all to ensure that the college is an innovative, supportive, and quality institution to meet the needs of our campus community," said Dr. Mitchell.
Prior to accepting the role of interim president, Mitchell was the vice president of administrative services.
At its Sept. 13 meeting, several college constituents provided public endorsements for Dr. Mitchell as JJC's new president.
"I honestly believe Judy Mitchell would be the best choice for president of Joliet Junior College," said Austin Stacy, a JJC student and president of student government.
"I believe an outside search would be a waste of resources."
Mitchell has worked at JJC for nearly 20 years, having started as an administrative assistant in 1996. In 2001, she served as the program management specialist in Adult and Family Services, followed by the assistant to the director of administrative services in 2002. In 2004 she became interim director of administrative services, and then the director of business and auxiliary services in 2005. In September 2012, she was appointed to the role of VP of administrative services.
Mitchell received her doctorate in community college leadership from National-Louis University in June 2012. She holds a master's degree in business administration and a bachelor's degree in business and technology from Governors State University. She earned an associate degree in microcomputers for business and computer programming from JJC in 1998.
JJC Board Chairman Bob Wunderlich said that during her time as interim president he's seen the morale at JJC increase to "the highest I've seen it in my 40 years, and the whole college will certainly be enhanced by her leadership."