Amazon's rapid Will County expansion brings jobs, focus on infrastructure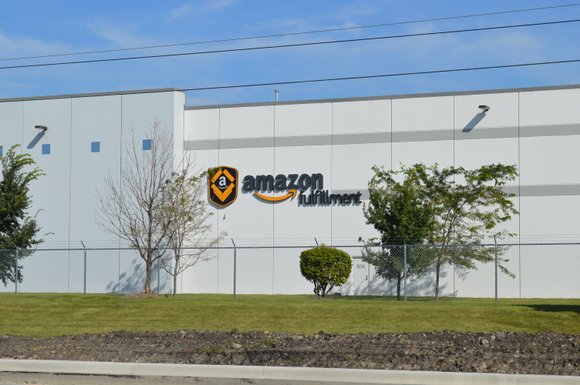 Amazon.com, the giant of online e-commerce, announced the opening of their first Illinois distribution facility in Will County in August 2015.
The first facility, in Joliet, would open later that fall, and was followed quickly by the announcement of an expansion on the site at Laraway Road which would employ around 1500.
The online retailer wasted no time after that announcing in May 2016 that it was opening a second Joliet facility near the first on Laraway Road which would bring another 2,000 jobs to the county.
Then in July, Amazon announced plans for a 750,000 square foot facility in Romeoville and a month later another location in Monee, this one 850,000 square feet in size.
"Here's a company that had zero employees in Will County a year ago, and in 18 months they could have 5 or 6 thousand people working here," said John Greuling, director of the Will County Center for Economic Development.
Amazon's rapid expansion could be predicated on a number of factors said Greuling including relatively low industrial property taxes, room to grow, and a large work force pool.
Greuling said that Will County's proximity to the Chicago Metro market also makes it an attractive place to set up shop with room to expand while being close to more densely packed metro areas where it can quickly turn around deliveries for its next day and same day deliveries.
In Will County communities where the e-tailer have announced they will open have also been willing to work within Amazon's rapid timetable. In Joliet, he said that meant speeding up the rate of issuing permits, conducting inspections in order to get up and running before the start of their peak business cycle which runs from October through January.
It also helps to have large industrial spaces that are move-in-ready as was the case in Romeoville, where the retailer will take over a 750,000 square foot facility that could accommodate its operations.
While manufacturing jobs make up about 10-12% of the Will County job landscape, down from a high of about 22%, jobs in logistics like those being offered by Amazon may represent a new normal for lower middle class workers. Jobs advertised as being offered at the Joliet locations start between $13.00 and $14.95 per hour according to Indeed.com. Those positions also come with 401k, insurance and tuition reimbursement. The jobs may represent a new middle ground between higher wage manufacturing jobs and retail and come closer to being a living wage, said Greuling.
"Some would argue that it's not what manufacturing was," he said, but ""manufacturing isn't what it was."
He said that the attention has brought more eyes from other businesses looking to move more technical, service, maintenance and logistics headquarters to Will County.
"I think there are long-term opportunities in these fulfillment centers that pay better wages than your typical warehouse," said Greuling.
That attention and growth will also put more pressure on infrastructure such as roads and bridges where the increased truck traffic to and from intermodal sites will continue to challenge local resources.
Will County announced in July plans for a public-private partnership that will help alleviate some of the truck traffic on local roads by building a new Houbolt Road bridge over the DesPlaines River in Joliet. IDOT has pledged $21 million toward the new $170 million bridge which will connect Interstate 80 to the CenterPoint intermodal facilities in Will County.