McFarland bows out early, leader of 8-District group applies for his empty seat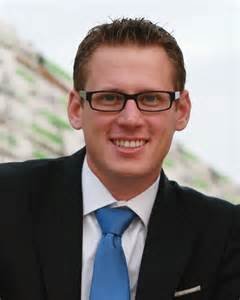 Declaring himself a "lame duck," Joliet City Councilman Jim McFarland announced that he was amending his resignation letter's effective date for midnight Monday.
In his original letter, McFarland stated that his last day on the job would be effective September 30.
"This way it will give the mayor an opportunity to find my replacement," said McFarland.
"I'm going to miss it all, of course," he said noting that his family has decided to move to Frankfort which he said will shave about 40 minutes off his wife's commute time.
Joliet Mayor Bob O'Dekirk thanked McFarland for his service saying, "We tackled some really tough issues."
O'Dekirk said last week that he was still vetting candidates who are interested in filling in for the remainder of McFarland's term. He said that he originally hoped to have a candidate before the council's September 20 meeting to be approved but that timeline didn't look likely.
Maria Rosas-Urbano, who lead the petition drive to get an 8-district revamp on the November ballot before it was disqualified at the end of August, said that she submitted her name on Monday afternoon to fill McFarland's at-large seat.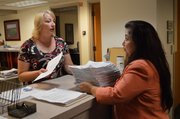 "I want to make sure that the voices of the people are heard," said Rosas-Urbano. She noted McFarland's wish to have the seat filled by a member of the Latino community. She said that being bilingual will help bridge the language divide between residents of the Hispanic community and the city council.
"To be able to meet the needs of the people that are not able to communicate so we can pursue a better community and a better city," she said.
Rosas-Urbano said that she still plans to pursue the 8-district referendum plan and would be willing to step down from her spot on the city council if that ever comes to pass.
"We might as well turn this in to an opportunity for the community," said Rosas-Urbano of the opportunity to serve on the council following the defeat of the referendum. She said that she isn't interested in the position for the pay, or the pension or health benefits.
"We have a vision and that vision is to continue working to get the 8 districts."