Will County Drug Court receive $300,000 federal grant for heroin epidemic
9/22/2016, 6:30 p.m.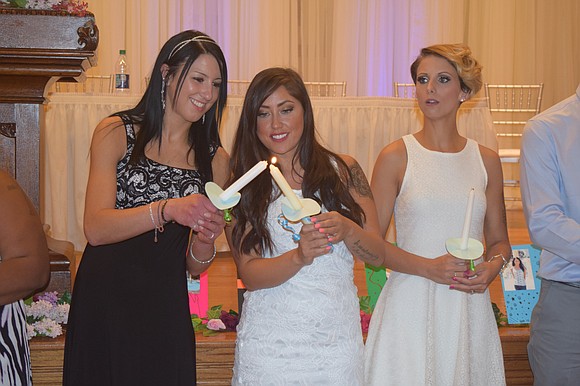 Will County State's Attorney James Glasgow and Will County Executive Larry Walsh announce that the Will County Drug Court has been awarded a $300,000 federal grant to expand services to grapple with the growing heroin epidemic.
The grant, which provides $100,000 annually for the next three years, was awarded through the U.S. Department of Justice's 2016 Adult Drug Court Discretionary Grant Program. It was obtained through a cooperative effort by the offices of the Will County State's Attorney and the Will County Executive.
The Drug Court will use the funding to hire an additional case manager and to expand counseling, treatment and therapy services for criminal defendants who are in the program.
The federal grant will enable the Will County Drug Court to increase its capacity by roughly 50 percent and bring an additional 35 to 40 defendants into the program. The Drug Court currently has the capacity to handle roughly 75 non-violent defendants who are attempting to kick their addictions to illegal narcotics and avoid felony criminal convictions. Over the past 16 years, the Drug Court has graduated more than 350 non-violent offenders whose criminal charges were dismissed after they completed the intensive program.
The heroin epidemic that has swept the nation has been a challenge to Drug Courts across the country. Illinois lawmakers last year passed the 2015 Heroin Crisis Act to combat the explosion of people who are using heroin, a highly addictive and extremely potent drug that can kill even the most experienced users. The Will County Coroner's Office reports 50 heroin-related overdose deaths year-to-date in 2016, making it all but certain the county will break its sad record of 53 deaths recorded in both 2012 and 2015.
The Heroin Crisis Act makes drug court participation more widely available to defendants by limiting the ability of prosecutors to decline participants unless they have been charged with the most serious drug dealing offenses. The new law also mandates expanding drug court participation to defendants with more extensive criminal histories as well as those who have been charged with alcohol-related offenses, included drunken driving. Many of these defendants would have been denied participation under the prior Will County Drug Court protocol.
State's Attorney Glasgow spearheaded the creation of the Will County Drug Court in the late 1990s. He was one of the first state's attorneys in the nation to fully embrace the value of a well-run Drug Court program. The Will County Drug Court has an across-the-board success rate in excess of 80 percent, which means that fewer than 20 percent of graduates commit additional crimes.
"Will County Drug Court has been highly effective in helping offenders beat their addictions and become productive, responsible members of our community." he said. "I have lost track of the number of drug court graduates who have thanked me for starting the program because without it the heroin they were using would most certainly have killed them. The heroin epidemic that is sweeping our Nation has taken far too many lives already. This federal grant will enable us to expand Drug Court services to a greater number of people and hopefully save lives."