Game of the Week: Oswego East looks to remain undefeated at Plainfield North
Alex Ortiz | 9/23/2016, 11:42 a.m.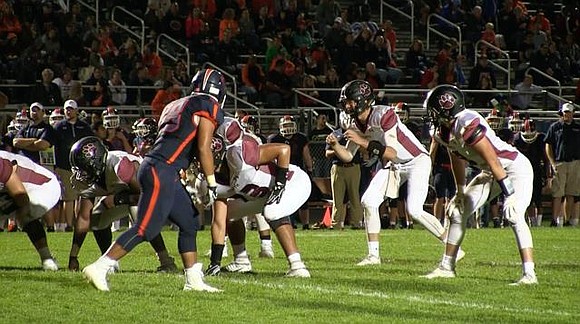 Before we get to this week's monster matchup in the Southwest Prairie Conference we have a big shout-out to the Steelmen of Joliet Central who earned the program's first varsity win since 2010 last Saturday against Plainfield Central.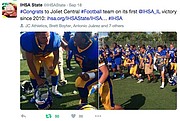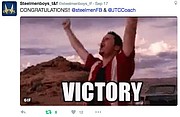 The Plainfield North Tigers have had the Oswego East Wolves' number the last two seasons. Last season the Tigers defeated the Wolves 28-7. Oswego East has scored 52 points per game through the first four games of the season. While the Wolves have had Romeoville and Joliet Central on the early schedule, the team has also beaten Plainfield South and Joliet West. The defense has also been solid, allowing just 11.75 points per game.
Plainfield North has had a good season so far in 2016 too with their lone blemish to their record coming in a 12-0 loss at the hands of the other undefeated team in the conference, Oswego High School. Despite that one subpar showing, the Tigers have scored 40.75 points per game while allowing only 11.75 points per game.
This week's games:
Plainfield East (2-2) at Joliet West (2-2) 6:30 p.m.
Joliet Central (1-3) at Plainfield South (1-3) 7 p.m.
Minooka (2-2) at Plainfield Central (0-4) 7 p.m.
Oswego East (4-0) at Plainfield North (3-1) 7 p.m.
Oswego (4-0) at Romeoville (0-4) 7 p.m.
Lockport (3-1) at Andrew (0-4) 7:15 p.m.
Joliet Catholic (0-4) at Marian Central Catholic (2-2) 7:30 p.m.
Bolingbrook (2-2) at Bradley (4-0) 7:30 p.m.
Updated Southwest Prairie Conference Standings
Oswego East 4-0
Oswego 4-0
Plainfield North 3-1
Joliet West 2-2
Minooka 2-2
Plainfield East 2-2
Plainfield Central 2-2
Joliet Central 1-3
Plainfield Central 0-4
Romeoville 0-4
Photo: Plainfield North quarterback Brady Miller awaits the shotgun snap in the Tigers' 12-0 loss against Oswego on Sept. 16. (by Alex Ortiz)