High School Football: Oswego East takes down Plainfield North
Alex Ortiz | 9/26/2016, 3:21 p.m.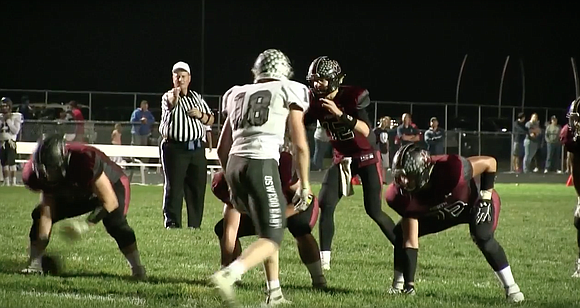 Oswego East had Plainfield North in mind following last year's loss to the Tigers, and the team was able to redeem itself and remain undefeated through five games.
The Wolves of Oswego East got off to a quick start on the team's first drive with a touchdown run by running back Ivory Kelly-Martin and two quick three and outs by the Tigers.
Plainfield North's defense was able to make it a tight game as Oswego East quarterback Jaylon Banks had a slow start through the air.
In the second quarter, Kelly-Martin got a handoff up the middle and received a bruising hit and fumbled. The Tigers recovered and marched down the field but failed to convert a fourth down in the redzone and came away empty.
Then the play of the game happened when Banks hit tight end Colin O'Reilly for a 94-yard touchdown pass and suddenly the Tigers were in a 14-0 hole.
In the second half, Plainfield North got on the board with a 12-yard touchdown pass from quarterback Brady Miller to wide receiver Ryan Krystofiak. The Tigers pulled to a 14-7 deficit.
But Oswego East was able to shut the door with another Kelly-Martin touchdown, this one through the air. Plainfield North was able to score another touchdown but ultimately fell short 21-14.
The Tigers dropped to 3-2 and the Wolves improved to 5-0. Up next, Oswego East has another huge matchup against rival Oswego, also undefeated, and Plainfield North will travel to Joliet Central.
Week 5 local results:
Oswego East 21, Plainfield North 14
Minooka 56, Plainfield Central 28
Plainfield South 35, Joliet Central 0
Oswego 42, Romeoville 22
Joliet West 25, Plainfield East 0
Lockport 42, Andrew 16
Bradley-Bourbonnais 22, Bolingbrook 21