Game of the Week: Plainfield South takes on Plainfield East
Alex Ortiz | 9/30/2016, 10:27 a.m.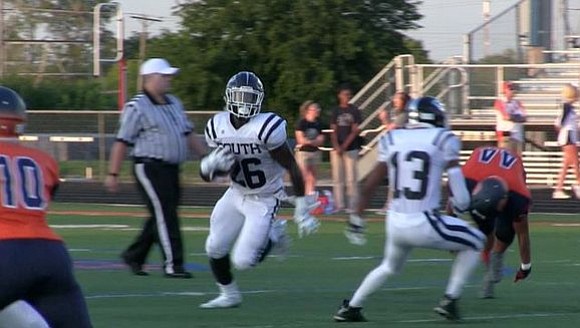 Following a 2-0 start, the Plainfield East Bengals have been on a three-game losing skid including a 25-0 loss at Joliet West last week. The Bengals now have a chance to get back to five hundred with a home game against crosstown rival the Plainfield South Cougars.
Plainfield East averaged just nine points per game in those three losses and allowed 41.3 points per game. But this week will be a challenge as the team will face a 3-2 Plainfield South team that has averaged 21.2 points per game and allowed 14 points per game. The Cougars have also lost to Oswego East and Joliet West but are now looking to win two games in a row for the first time this season.
Friday's games
Plainfield North (3-2) at Joliet Central (1-4), 6:30 p.m.
Plainfield South (3-2) at Plainfield East (2-3), 7 p.m.
Romeoville (0-5) at Minooka (3-2), 7 p.m.
Nazareth Academy (2-3) at Joliet Catholic (0-5), 7:30 p.m.
Bolingbrook (2-3) at Lockport (4-1), 7:30 p.m.
Saturday's game
Joliet West (3-2) at Plainfield Central (0-5), 1 p.m.
Current Southwest Prairie Conference Standings
Oswego East (5-0)
Oswego (5-0)
Joliet West (3-2)
Minooka (3-2)
Plainfield North (3-2)
Plainfield South (3-2)
Plainfield East (2-3)
Joliet Central (1-4)
Plainfield Central (0-5)
Romeoville (0-5)