Pizza Mac & Cheese
4/4/2017, 11 a.m.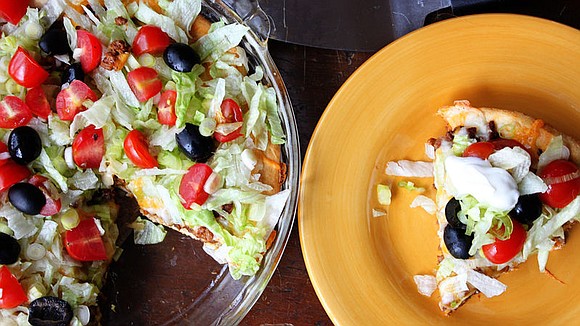 SERVES: 6
INGREDIENTS
16 oz. macaroni or shells
3 tbsp. butter
3 cloves garlic, minced
3 tbsp. all-purpose flour
2 1/2 c. milk
1 1/3 c. shredded mozzarella
1/2 c. shredded fontina
1/2 c. grated Parmesan, plus more for garnish
1 c. chopped pepperoni, plus 15 whole slices for topping
3/4 c. pizza sauce
1 tbsp. dried oregano
1 tsp. crushed red pepper flakes
kosher salt
Freshly ground black pepper
Freshly chopped basil, for garnish
DIRECTIONS
Preheat oven to 375º. In a large pot of salted boiling water, cook macaroni according to package directions until al dente. Drain.
Add butter to pot and melt over medium heat. Add garlic and cook until fragrant, 1 minute. Sprinkle with flour and cook until golden, 1 minute more. Add milk and bring to a simmer. Let thicken, 3 minutes. Add 1 cup mozzarella, fontina, and Parmesan and stir until melty, 2 minutes more.
Add cooked macaroni and stir until completely coated, then stir in chopped pepperoni, 1/2 cup pizza sauce, dried oregano, and crushed red pepper flakes. Season with salt and pepper.
Transfer mac to a baking dish and spoon remaining 1/4 cup pizza sauce on top. Top with remaining mozzarella and whole pepperoni.
Bake until cheese is melty and golden and pepperoni crispy, 15 minutes.
Garnish with basil and Parmesan and serve.