Pizza Sloppy Joes
4/7/2017, 11 a.m.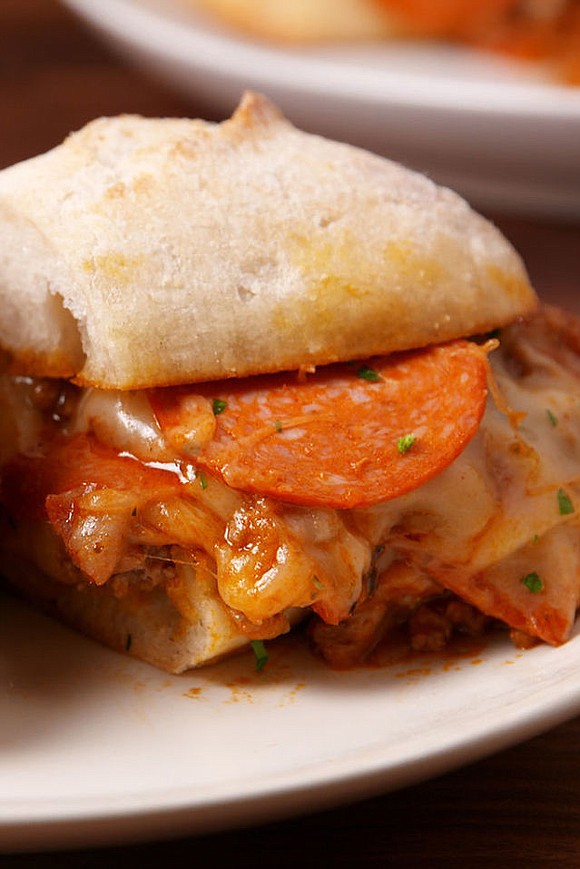 SERVINGS: 6
INGREDIENTS
1 tbsp. olive oil
1 onion, chopped
1 bell pepper, chopped
1/2 c. pepperoni chopped (plus more for topping)
2 garlic cloves, minced
1 lb. ground beef
kosher salt
Freshly ground black pepper
1 tsp. Italian seasoning
2 c. pizza sauce
6 oz. sliced mozzarella
6 ciabatta rolls, toasted
DIRECTIONS
Heat olive oil in a large skillet over medium heat. Add onion and peppers and cook until they start to soften, about 5 minutes. Stir in pepperoni and cook until it starts to crisps, then add garlic and cook until, about 1 minute more.
Add ground beef, breaking up the meat with a wooden spoon. Cook until browned all over and cooked through. Drain fat.
Season with salt and pepper and Italian seasoning. Pour in pizza sauce and simmer for 5-10 minutes, until the flavors have melded. Inside the skillet, top the beef mixture with cheese and more pepperoni. Cover with more pepperoni and cover with lid to melt, 2 minutes.
Divide mixture between the ciabatta rolls and serve warm.