Troy Township "Wills and Living Trusts"
4/11/2017, 6 a.m.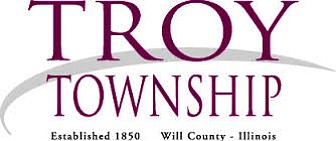 Troy Township, Shorewood - Troy Township will host a "Wills and Living Trusts" presentation by Elder Law Attorney, Jerome J. Goergen, P.C. on Wednesday, May 10, 2017 at 6:00 p.m. All Troy Township residence are invited to come to this FREE presentation to learn about the advantages and disadvantages of wills and living trusts, how to protect your assets and your privacy if you become incapacitated, why putting property in
children's names may be a mistake, and much more. This free presentation is full of valuable information and will be held on Wednesday, May 10, 2017 at 6:00 p.m. at the Troy Township Community Center, 25448 Seil Rd. in Shorewood. Refreshments will be served. For more information or to register, please call Angela Scaggs at 815-744-1963.
For more information about Troy Township visit www.troytownship.com or call Supervisor Joseph D. Baltz's office at 815-744-1968.