Wayne's Words: Campaign promises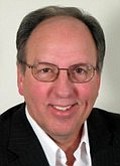 Campaign promises are easily made when a candidate seeks a political office and often times those promises are forgotten after the election results are in. Usually they are forgotten because they are verbal in nature and the candidate who gets elected didn't put them in writing for someone to follow-up. Two years ago, Bob O'Dekirk was elected Mayor of Joliet. Once in office, he put together a transition team that actually published a report that could be gathering dust on a shelf. It's never mentioned in a formal sense, but I pulled it out to see if any of the findings are being considered in practice.
The report was summarized into a top ten list. I was interested to see if any of the ten priorities were being worked on. Some have progressed to being worked on and some remain in the "not yet" category. For instance, one finding suggested a Department of Senior Services should be created along with an initiative for a youth-senior interaction program that would mentor youth programs. Interesting idea, but that seems more like what parents and grandparents provide for their own family. Nothing so far has happened with that and probably shouldn't anyway.
Another item that hasn't seen any formal movement is the idea of streamlining basic government operations. I'm not sure what that means. In the report, it is coupled with the concept of redeploying casino revenue from day-today operations to support future economic growth and development. Seems that is happening anyway, because casino revenue continues to decline every year and it is no longer revenue that can be depended on for daily operations.
What has progressed? The City Center projects that will cost lots of taxpayer dollars. The city is sharing the cost of building a new Will County courthouse to replace the current structure. That's a $10 million cost to Joliet and Will County taxpayers. They are both on my property tax bill so I guess it doesn't matter. The courthouse adds to the government campus downtown.
The city has also made progress in the ability to process payments and other applications online which reduces the need for staff.

One finding that hasn't come to light yet is the analysis of cost savings in regard to waste removal and converting gasoline vehicles to hybrid types using propane and electric energy. Another one regards downtown parking. It is still possible to park in the parking decks for free if you exit one after 5:00PM. They are not monitored by personnel and the much-needed electronic monitors have yet to be explored. It has also led to an inability to collect adequate parking revenue to support the deck operations.
There are many other items contained in the report that weren't considered top priorities but are worth pursuing. I'll visit the report again in the future to report the progress on the promises.
One last thing… It's been over six years since the Joliet Junior College began the City Center Campus project by purchasing the "White Store" location. This week the JJC held a ribbon cutting ceremony to officially open the building. It's been open since January, but now it is official. The six-story building on Chicago Street boasts two restaurants operated by students, student lounges on three floors, classrooms and office space for the college and Workforce Development personnel.
It's an attractive modern building that connects to the revitalized Renaissance Center on Ottawa Street. It is expected to generate walk-in traffic for the restaurants and an expansion of the JJC's student offerings.
They still haven't received the promised money from the State of Illinois, but they tell me they're working on it.
Stay tuned…