Opioid prevention at summit in Romeoville
4/18/2017, midnight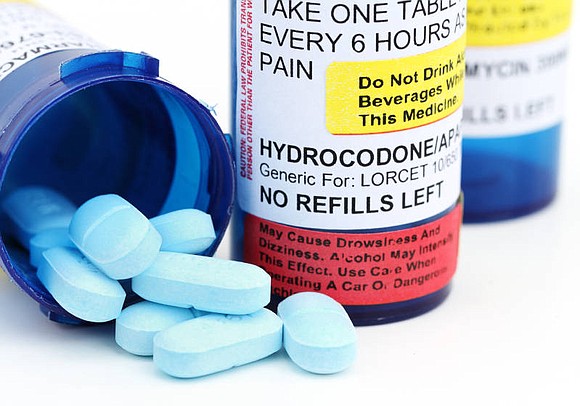 The 2017 HERO-HELPS Southwest Coalition Community Summit will focus on innovative strategies Will, DuPage, Lake, and Cook counties are implementing under the Illinois Prescription Opioid Overdose Prevention grant.
The event will be held from 7:30 to 11:30 a.m. Friday, April 21, at the Edward Hospital Athletic Center, 55 Phelps Ave.
Speakers will participate in a panel discussion outlining these strategies.
Dr. Kathleen Burke will explain the Good Samaritan Law that supports expanded training and distribution of Naloxone, a lifesaving drug that blocks the effects of opioids in overdose situations. The goal is to train and distribute Naloxone, also known as Narcan, to key stakeholders, including family and friends of heroin and opiate dependent users, beyond first responders.
Dominic Caputa will discuss how expanded Naloxone training has helped saved more than 160 lives since December 2014 in Lake County. He will also explain future efforts to expand access to Naloxone and help connect individuals with treatment and recovery support.
Karen Ayala will speak to the multi-sectoral partnerships that have assisted DuPage County residents with prevention access and linkage to care issues. In addition, she will provide an update on the DuPage Narcan Program that has been in existence since 2013.
Dan Bigg will share 21 years of opioid overdose prevention efforts conducted by the Chicago Recovery Alliance. Bigg will share CRA's experiences, as well as speak about the organization's hopes for stemming the number of opioid overdoses.

Families, public officials, police, health care providers, educators, and the public are encouraged to attend this free event to learn about the heroin and other opioid overdose epidemic. The event also will feature a resource expo with more than 30 organizations providing information on their services.
CMEs and CEUs are provided for educators, medical professionals, social workers, licensed counselors, and addiction prevention, treatment and recovery support professionals.
While pre-registration is not required, those planning to attend are encouraged to visit www.HeroHelpsSWC.org.