Wayne's Words: Voter tallies are all in
Wayne Horne | 4/20/2017, 9:14 a.m.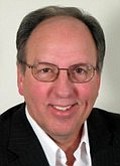 According to final totals from "Vote by Mail" and "Provisional" ballots counted By the Will County Clerk's office last Tuesday results have not changed from election night. The election results from two weeks ago are not official until April 28. The closest election night margin in the area was for Village Clerk in Bolingbrook. Only two votes separated Carol Penning and opponent Jaime J. Olson on election night. The additional ballots counted on Tuesday increased Penning's vote totals making her the unofficial winner.
As expected, there were no other substantial changes affecting other races.
Another report due this week is the Quarterly D-2 form required of all candidates who had campaigns that raised and spent more than $5,000 money on their campaign. Most candidates for local municipal offices spend relatively small amounts on their campaigns, but there are always campaigns that exceed that threshold.
Newly elected Joliet City-Councilman at Large Don "Duck" Dickinson for instance, raised $9,560 and spent a little over $8,200. Two incumbents on the Joliet council also reached that threshold. Jan Quillman raised and spent over $8,000 for her reelection bid. Mark Turk raised almost $20,000 and spent about $13,000. The last Joliet mayoral election in 2015 exceeded $200,000 in expenditures. It was the costliest election in Joliet's history. That's unusual in Will County, except in Bolingbrook.
Bolingbrook municipal election expenditures are always high. Outside of the City of Chicago, they are unmatched in the State of Illinois. Newly reelected Mayor Roger Claar and his opponent, Jackie Traynere, combined to spend over $400,000 on a campaign that generated about 12,500 votes. That's about $36 a vote.
Spending that kind of revenue for campaigns in Bolingbrook is fairly common. The three previous mayoral campaigns waged by Claar generated slightly over 12,000 votes combined and he spent and raised over $6,000,000. And he was unopposed in those elections. It must be noted however, that most of that money was not spent directly on campaign expenses.
Claar's campaign fund spends money year-round. The campaign fund pays for a campaign car, cell phone and meetings with constituents at hotels and restaurants. He met with a constituent at Trump Tower in Chicago that cost $320. Some lunch! Back on November 9, right after President Donald Trump's election, he spent another $566 on a meeting with constituents at Trump Tower in Chicago. Constituents like to meet him anywhere he is.
He doesn't neglect his fellow political friends either. They tap him for funds from his campaign donations too. For instance, the Michelle Smith for Senate campaign received $1,000 and the Tony McCombie for Illinois campaign received $500.
He doesn't forget his Republican roots either. Will County Republicans obtained $2800 from the fund last September and the Illinois Republican Party accepted $5,000 from Claar's large campaign coffers. He saved the big money for his friend Donald Trump. His contribution to Trump Make America Great and the Trump Victory Committee totaled $12,600 in the last nine months.

It has been reported that he hosted Senator Barack Obama in Bolingbrook before he was president. That's somewhat misleading since it was the DuPage Democrat organization that invited him and held a rally for him in a Bolingbrook park. Claar didn't attend the event and he never donated any money to his presidential campaign, at least to anyone's knowledge.


Most of Roger Claar's campaign donations don't come from grassroot organizations or small individual donations. They come from vendors that do business in Bolingbrook. Northern Builders, for instance, contributed $8,000 to Claar in the last three months. If you're running for office any time in the future you might consider befriending Claar. He seems quite generous to those he likes. He even goes to lunch meetings with constituents in Palm Springs, California.
Check out his D-2 form and see how a skilled politician manages to spend and raise cash. He's been doing this for 30 years and he's pretty good at it. You can see for yourself at www.elections.il.gov.
Stay Tuned…