Educator helps empower Black girls with mentorship
Thetimesweekly.com | 4/25/2017, midnight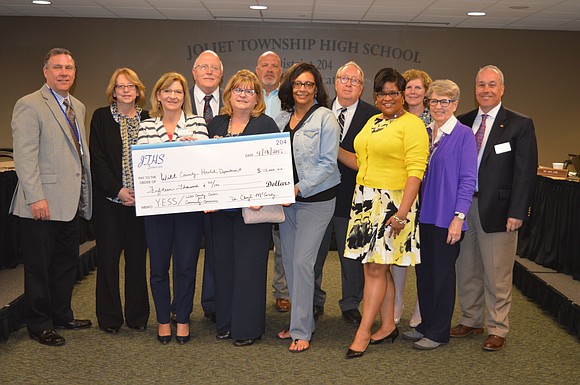 At 90 years young, educator Dr. Joyce Clark says she's just getting started in her mission to help save Black girls and boys. With the launch of Sister-Friend Intergenerational Mentorship Program, Clark is hoping to empower girls of African ancestry by helping them see the links between historical events and things that are happening today.
"In every culture, our elders have a vast wealth of insight and experience to share with our young girls," explains Clark. "We have a huge responsibility to help them. The goal of Sister-Friend is to provide girls of African descent with positive role models, mentors and the extra attention that can give them the added incentives to reach educational, emotional, physical and personal goals commensurate with their potential."
The program enriches the lives of older and younger females through increased intergenerational contact and offers both the opportunity to explore and celebrate their sisterhood and womanhood. "By lifting girls up, building pride, instilling confidence and enhancing self-esteem, we are empowering girls whose options are limited by their circumstances and significant obstacles they need to overcome," adds Clark.
Helping youth is nothing new to Dr. Joyce Clark. In addition to her program to help young girls of color, for 35 years, Clark has single-handedly funded the Toothpaste Kid Incentive Award (TKIA) -- a youth scholarship program that has provided $4,000 stipends to assist college-bound female and male students. To date, she has awarded more than $100,000 in scholarships.
With more than 40 years in the field of education Clark drew upon these experiences to create Sister-Friend and self-publish a three-journal series called Discovery Reflective Journals Empowering Sister-Girls: From Kemet (Egypt) to America - A Journey of Cultural Regeneration.
Discovery Reflective Journals are culturally sensitive curriculum used to implement the HER-STORY: Sister-Friend Intergenerational Mentorship Program. Each journal covers issues girls need to research, study, write, and discuss on such topics as history, culture, beauty, sexuality and spirituality. The journals are designed for girls in grades fourth through twelfth. The program is great for churches, schools, community groups, organizations, women's civic and social service clubs, colleges and any group working with young girls. For more information, visit www.saveblackgirls.com.