Shorewood mayor apologizes for use of village gas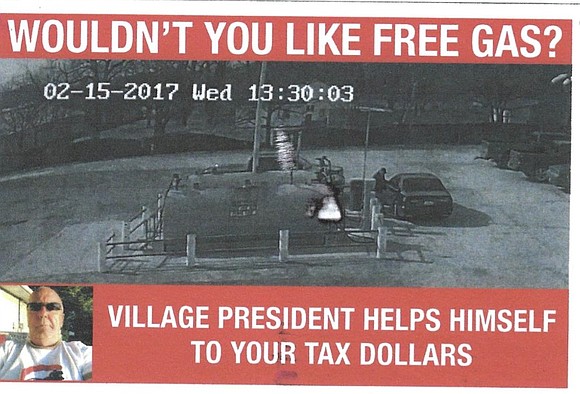 Shorewood Mayor Rick Chapman apologized to the village board on Tuesday night for what some perceived as improper use of village gasoline.
A mailer that was sent out to some households before the April 4 election with a photo that purported to show Chapman pumping gas at one of the village-owned gas pumps.
Chapman read a statement in which he apologized for using the village owned pumps to fuel his 1999 Cadillac a vehicle he said he used exclusively for village business travel. He said that he and his wife used her 2006 GMC Envoy SUV for any personal travel.
"I am an honest person," said Chapman.
Chapman said that he first received an electronic key to the village pumps in 2011 during a time when the board was searching for a new administrator. During that time he said he was working closer to full-time and was "on call 24/7."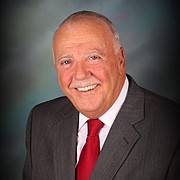 "I was coming in every day," he said.
Chapman said that getting an electronic key for the village pumps made it easier to keep track of expenses since the device was assigned to him and generated a monthly report of his gas usage. He said it also helped him since he had "difficulty keeping track of expenses" a task he called "tedious and time consuming." The less time he spent on keeping track of expense, he reasoned, also gave him more time "to keep the village on track."
"I'm not blaming anyone else," said Chapman who took responsibility for continuing to use the village gas pumps long after the village settled in with a permanent administrator and his hours lessened.
"I may have inadvertently been outside of policy guidelines," he said noting that in the future he planned to keep track of mileage and other reimbursable expenses.
Following his statement, the mayor repeatedly asked the board to put the matter behind them and "get back to the business of the village."
Trustee Ed Murphy said he was "disappointed" by the mayor's explanation adding "I've worked too many years to accept that it was too tough to turn in an expense report."
"This is a credibility issue," he said though he later noted that he didn't believe that the mayor intended any deception in the gas use but had a "tendency to step over the line."
Trustee Cookie Kirkland, who ran against Chapman in the April 4 election, said that village officials "should be held to a higher standard."
Residents were split on what to make of the issue.
Resident and Chamber of Commerce chairman Diane Lambert said that the issue wasn't "significant" in light of Chapman's 16-year record of growth and development.
"It seems so incredibly petty," she said.
The issue has caused resident Kevin Monk to rethink his confidence in the village board who he said had access to the village's budget on which the mayor's gas expenses were listed.
"We elect you to make sure you know what's going on and to say you don't know is concerning to me," said Monk.
Trustee Anthony Luciano said that he wanted to see a further discussion with the other members of the board on the best way to proceed following the incident and also perhaps on getting a better definition of the mayor's office's limits and responsibilities.