Group wants legislative changes in wake of Joliet toddler's death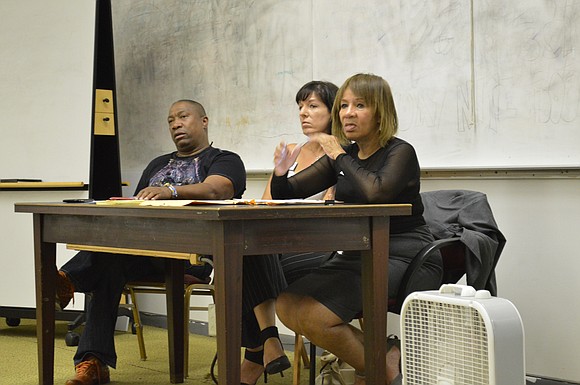 A group of concerned Joliet residents hope to turn the tragedy of Joliet toddler Semaj Crosby's death in to positive legislative changes.
Members of the recently-formed Safety Alliance for Families Everywhere (SAFE) held a work study meeting this week at Unity CDC in Joliet that focused on what needs to be done to enforce the rules already in place for agencies charged with protecting children and what needs to be created to prevent another tragedy like the Crosby case.
The group said that they plan to take concerns they have with them to a meeting with the new head of the Department of Children and Family Services, Beverly "BJ" Walker, on August 8 in Joliet.
17-month old Semaj Crosby was found dead under a couch in her home on April 27 after a nearly two-day search for the missing girl.
"Semaj was not the first case and she won't be the last," said Loretta Westbrooks one of the group's leaders.
"As a society we have failed the children," she said, "we have failed them."
One change the group hopes to make is to create a system for interagency reporting so that multiple agencies checking on cases at the same address know that there are other concerns at the same home. In the Crosby case there were multiple agencies checking in on family members living there said James Dukes of SAFE. Dukes said that "privacy can still be respected if just address information is being shared" in those cases.

"Currently you can't even do that," he said. "That should be really low-hanging fruit."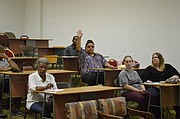 Westbrooks said that she hopes that the group will also be able to clarify rules that govern when a child can be removed from a home. As a nurse, she said that she's seen children with broken bones and other signs of physical abuse stay in homes in the interest of keeping families intact. In those cases she said that she was told that "it's worse when they go to foster homes."
"What could be worse than broken bones and concussions?," she said, noting that the current rules for removal are "murky."
She hopes that the work of the group will help the estimated 70 DCFS cases that are still active in Joliet many of them overseen by subcontractors that the agency uses to handle its case load.
"We have children that are still here, that are still in danger," said Wesbrooks who said that they hope to find a way to enforce those rules that are already in place as a first step.
"A lot of things that we are asking for are already on the books," she said.
Photo: (Left to right)—James Dukes, Susanne Ibarra and Loretta Westbrooks of SAFE oversee a meeting to discuss what changes need to be made in the wake of the death of 17-month old Joliet toddler Semaj Crosby.
Photo: Amy Sanchez, a local activist and organizer of the Justice for Semaj Action Team Amy, offers her input at a recent meeting of SAFE at the Unity CDC on Doris Ave in Joliet.