Slammers hosting stand up for blue night Aug. 9
8/7/2017, 11:46 a.m.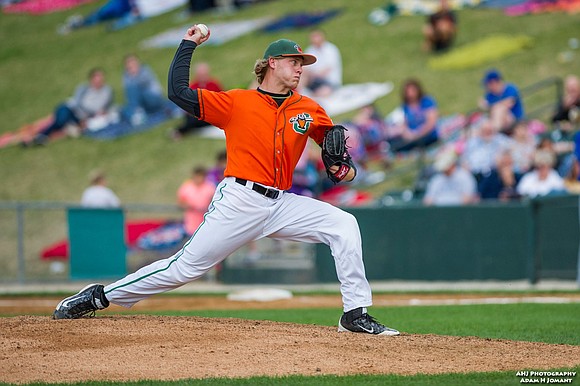 Joliet, IL —The Joliet Slammers will host their second annual Stand Up For Blue Night on Wednesday, August 9 honoring our men and women of law enforcement. The night is held in conjunction with the Slammers' 7:05 pm game.
The Slammers have partnered with the Illinois Chapter of Concerns of Police Survivors (C.O.P.S) for a night of fundraising. Tickets to the August 9 game are $10 if purchased in advance and five dollars from every $10 ticket sold using the code "BLUE" online at www.jolietslammers.com, mentioned at the Box Office, or by calling the Slammers at 815-722-2287 will go toward C.O.P.S.
C.O.P.S is an organization dedicated to helping survivors of law enforcement officers who have died in the line of duty. The organization represents both the survivors of Illinois officers and the families of officers from across the country who call Illinois home. Tragically, over 1,000 officers have died in the line of duty in Illinois.
The Joliet Slammers will host a vehicle display outside the main gates and along Mayor Art Schultz Drive beginning at 5:30pm for fans to experience. Vehicles include a squad car, ATV, segway, Bearcate, and a Ford Lightning memorial truck honoring fallen officers – all provided by the Joliet Police Department. Other vehicles are being provided by the Justice Police Department and Will county Sheriff's Department.
Pre-game activities include a K9 demonstration by the Joliet Police Department and their K9 unit, along with a moment of recognition for all law enforcement. The Slammers will hand out a placard to the first 500 fans, presented by Eagle Sports Range on which fans can write the name of an officer that they support.
The Slammers are inviting police chiefs of area departments to the game, offering two free tickets and the opportunity to throw out a first pitch representing their department. Departments should contact the Joliet Slammers at 815-722-2287 if interested in participating.
Game tickets can be purchased at the Slammers Box Office or by visiting www.jolietslammers.com. For details on promotional nights, call 815-722-2287.