Deadline for Joliet art exhibition is Aug. 15
8/9/2017, 9:10 a.m.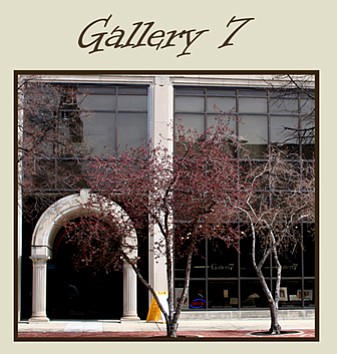 August 15 is the deadline for submissions to the "Art of Illinois" a juried fine art exhibit for artists from Illinois.
The exhibit will be held October 7th from 6-8 pm, during 'Illinois Artist Month', at Gallery Seven, 116 N. Chicago St. in Joliet.
All 2D and 3D art work will be accepted from artists that live in Illinois and who are over 18 years of age. No film or video exhibits can be accepted.
Local artist are encouraged to "Make sure you are a part of this exciting exhibit!, with artwork from across the state, according to a press release.
Gallery Seven is managed by a group of local artists, located at 116 N. Chicago St., Suite 102, next to the Historic Rialto Square Theatre in downtown Joliet.

The free gallery is open to the public from 10 a.m. to 4 p.m., Monday through Friday, and 10 a.m. to noon on the first Saturday of the month.
More information about art submission guidelines can be found on the gallery's website, galleryseven.net.