Local groups meeting with DCFS in September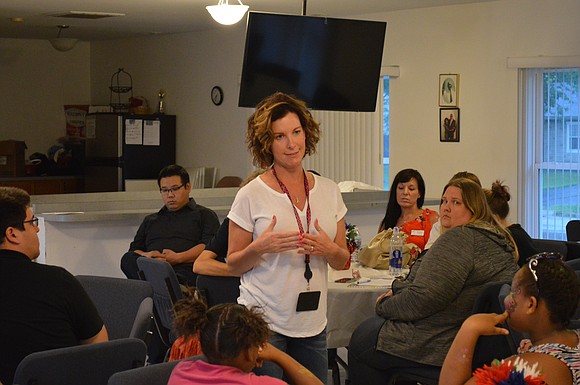 Two groups formed after the death of a Joliet toddler will combine their efforts when they meet with members of DCFS in September.
Members of the Safety Alliance for Families Everywhere (SAFE) which was set to meet with Beverly Walker, the new head of DCFS this week, will now meet in September along with members of the Justice for Semaj Action Team. Both groups are pushing to keep the investigation in the public consciousness and are advocating for changes to the way that DCFS handles cases with children at risk.
The groups formed in the wake of the death of Semaj Crosby, a 17-month old toddler who was reported missing on April 23 and found dead two days later under a couch in her home on Louis Road in Joliet Township.
Suzanna Ibarra, a member of SAFE, said that the group is waiting to hear from DCFS on the date for the meeting in September after the planned August 7 meeting was cancelled.
She said that the group is pushing to make legislative changes to the way that cases similar to the Semaj Crosby case are handled and to ensure that rules already in place to protect children are enforced.
"We want to keep children alive," she said, "how can we avoid these situations and avoid having these children fall through the cracks."
Amy Sanchez, one of the organizers behind the Justice for Semaj Action Team said at her group's meeting last week that there were no new updates from the detectives handling the case and that the group was focusing on efforts to "honor her memory." That includes a petition to rename a Joliet Park in her honor for which the group has collected over 500 signatures.
"So she doesn't become a forgotten name," said Sanchez. The group is also raising funds and collecting school supply donations for the remaining Crosby siblings she said.
Both groups hope that some good can come from the toddler's death and that it can serve as a catalyst to change the system to protect kids living in similar situations.
"The after math of her horrific death may be able to affect kids not just here in Joliet but nationally," said Sanchez.
The groups hope that some of the changes that occur will include a new system for interagency reporting that will allow multiple agencies checking on cases at the same address to know that there are other concerns at the same home as was the case at the Crosby home.
Loretta Westbrooks, of SAFE, said that she hopes that the group will also be able to clarify rules that govern when a child can be removed from a home among other reforms. Westbrooks said that she was a volunteer that helped search for Semaj and was in the Crosby home after she had been reported missing.
"We cannot let this happen to another child," said Westbrooks. "If there is anything we can do to stop it, we've got to."