Housing construction lags in Will County recovery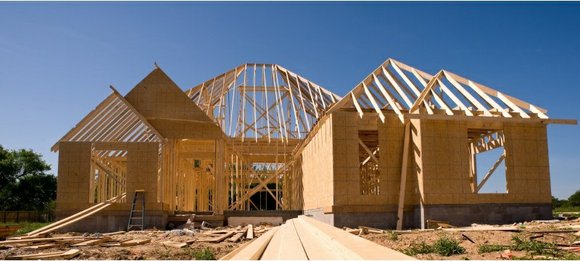 Despite the recent announcement of a fifth Amazon facility set to open and employment on the uptick, housing construction remains one aspect of Will County's economy that's not fully recovered from the recession.
That's according to Will County Center for Econommic Development CEO John Grueling who gave a midyear update this week in Joliet.
Going from zero to 5 facilities in Will County in just under 3 years, Amazon has become the biggest employer in the county said Grueling who called the internet retailer's entry in to the local employment market "a little disruptive" but ultimately a positive thing. He noted that the retail giant is raising the "compensation floor" for entry level jobs all over the county with the benefits and wages it pays to its employees.
As a result, "there's not too many $9 and $10 jobs out there anymore," he said.
Amazon is expected to open its fifth distribution center in Crest Hill before the start of the Christmas shopping season.
While Joliet's unemployment rate increased in June, Grueling said that the city and county have become "something of a job center" in the region creating an average of 6,000 to 8,000 jobs per year. He noted that Joliet's unemployment rate of 6.5% is just under half of what it was in 2013 and continues to decrease with employees attracted to the county for wages that provide a median household income of just over $74,000.
Areas of growth include logistics, transportation, industrial food manufacturing, health care as well as a 1% increase in manufacturing which Grueling called "quite remarkable" in the state of Illinois.
"We are a bit of a beacon as far as job creation is concerned," he said. He said that officials will have to look at ways to retain workers in the county. He said that market research shows that about 55,000 Will County residents leave the area to work but could perhaps be persuaded to find work closer to home by improving wages.
Where the county continues to lag is in new home construction which hasn't rebounded to the robust numbers prior to the 2008 housing market crash. From 1997 to 2007 the county issued over 71,000 single family home permits but in the 10 years since just over 8,100.
"A big sector of our economy has not recovered," he said.
"We're not operating anywhere near where we were in the last 10 years."
One reason may be a growing trend among millennials who are increasingly looking to rent he said and may be an opportunity to restart construction with an eye toward more multi-family options.
"We'll have to take a closer look at helping them with their housing needs," said Grueling.