Irish heritage celebrated at Joliet's Will County Celtic Fest
8/16/2017, midnight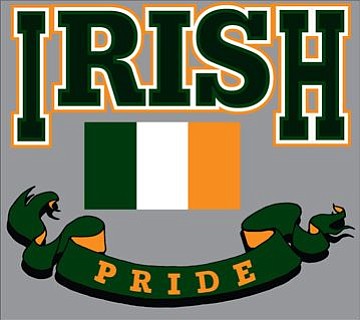 Joliet - Families will celebrate Irish music, culture and heritage Aug. 26, 2016 when the annual Will County Celtic Fest is held in Joliet, Illinois, USA.
Tickets are just $5/adult, 12 & under are free with an adult. The 10-hour festival takes place from noon to 10 p.m., Saturday, Aug. 26, at St. Joseph Park, 700 Theodore St., Joliet.
Recent Celtic Fests have drawn record crowds to St. Joe's Park. This year's festival will feature a main stage, heritage tent and stage, and children's area. Celtic Fest is presented by the Irish American Society of County Will, a non-profit Illinois corporation. Proceeds support scholarships, enabling local high school students to study in Ireland, and local charities.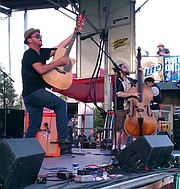 The line-up this year will feature The Dirty Wellies, fiddler duo The Hatfield Sisters and Friends, singer-songwriter John Condron with Allison Flood, Tunes of Glory Pipes & Drums corps, Reilly, Keigher Academy of Irish Dance, Celtic Rock sensation Whiskey of the Damned, and Finbar MacCarthy. Intended line up:
12:10 opening ceremonies with Tunes of Glory Drum & Pipe Corp Band
12:30 Dirty Wellies
1:30 The Hatfield Sisters and Friends Pub Session
3:00 John Condron with Allison Flood
4:00 Tunes of Glory Drum and Pipe Corp Band
4:20 Reilly
5:00 Keigher Academy of Irish Dance
5:20 Reilly
6:10 Irish Toast (Finbar MacCarthy Toastmaster)
6:30 Whiskey of the Damned
8:15 Finbar MacCarthy
The heritage tent will feature musicians performing traditional Irish music together. There also will be a pipe and drum demonstration, Irish Wolfhound dogs, a Gaelic language presentation, a hurling demonstration and more. The children's area will feature bounce houses, Touch-a-Truck and lots of other Wee Folk activities.
More information is available through the Celtic Fest website WillCountyCelticFest.com and on Facebook www.facebook.com/IASCW.
The Irish American Society of County Will's mission is to promote Irish culture in America and preserve Irish-American heritage; to promote education, friendship, understanding and cooperation among members and the community; and to cooperate in the general welfare work of the community. For more information, contact Sharon Houk, (815) 342-9715, smhouk@gmail.com.