Slammers stadium getting turf upgrade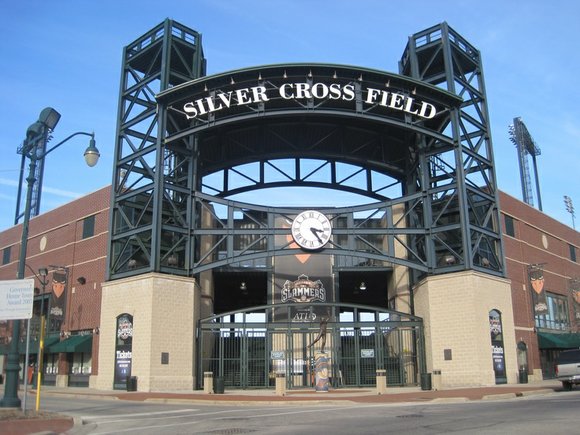 The City of Joliet is moving ahead on a plan to replace the natural grass field at Slammers Stadium with artificial turf.
Public Works Director Jim Trizna said that the city will put the project out for bid this week with plans to approve the final awards on September 5.
Trizna said that the investment of $1,889,922 for the upgrade will make the field more versatile for use for other sports including soccer, La Crosse as well as concerts. Financing for the project will come from the city's TIF district according to interim City Manager Martin Shanahan.
Wight & Company has overseen the design phase and will also act as construction manager for the project.
Vice President and Director of Land Development Byron Wyns for Wight & Co. said that construction could begin as early as September 19 with an expected completion date in late November depending on weather.
Work will include the removal of the natural turf and clay infield, irrigation system and relocation of a left-field fence that will expand the field for use for other sports.
Wyns said that the field will still include permanent markings for baseball with temporary striping installed for other uses.
The cost of the project includes a portable pitcher's mound, grooming equipment and the replacement of artificial turf in high traffic areas such as batters boxes, first, second and third bases, pitchers mounds and bullpens three times during the life of the new surface.

"It's really ongoing maintenance all the time for the high wear areas," said Wyns of the expected upkeep. He said that the new silica sand and crumb rubber turf includes an 8-year warranty but depending on usage could last as long as 12 years.