Toast the sun's Eclipse with a final taste of summer – Sicilian style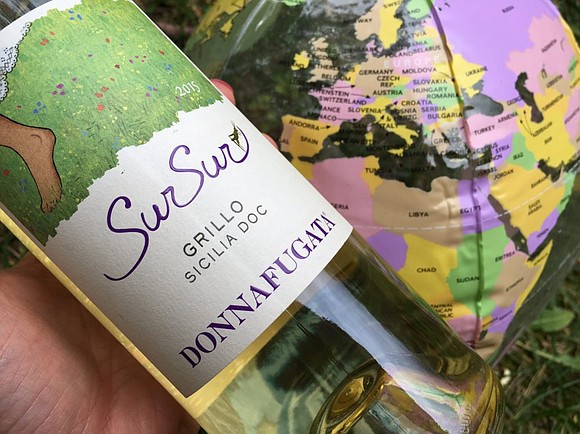 Donnafugata SURSUR 2016 ($20) is a spirited, delicious way to celebrate the final, waning days of summer and toast the Solar Eclipse.
SURSUR is a youthful, fruity wine, called Grillo. It has the smell of a bouquet of elderflowers and has the taste of a basket of ripe peaches and a hint of rosemary. Grillo is an ancient Sicilian grape variety. The name also is the nickname for the cricket, a cute little animal that is supposed to bring good luck. The name SURSUR also means cricket in the classical Arabic language that was once spoken in Sicily when the early North African settlers inhabited the land as the first winemakers.
Serve well chilled, have SURSUR in the cooler as you serve up a delicious grilled lunch or dinner in the garden or on the patio. Grilled fish, such as salmon brushed with olive oil, fresh rosemary, oregano or thyme, or shrimp served hot off the barbie with a dip of garlic aioli with a hint of Harissa and crisp Romaine leaves drenched in lemon and olive oil and seared ever so slightly on the grill, makes for a simple summertime meal. Remember to drink responsibly.