Volunteers are a "Gift" to the new Joliet ReStore
8/17/2017, midnight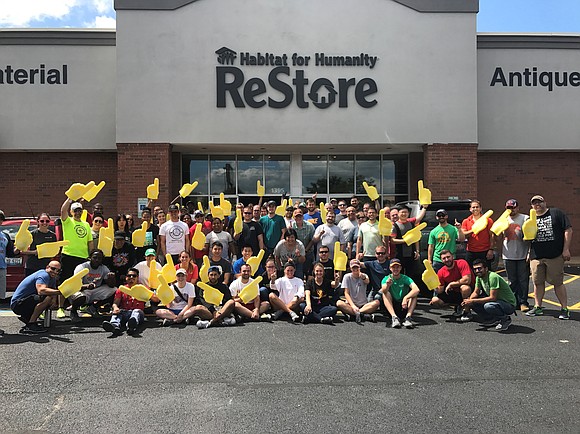 Amazon volunteers played a major part in helping to unload donated products for a ReStore tent sale, where proceeds are used to build homes for low income families in Will County. A semi-trailer of products were donated from a major online home retailer to the ReStore and items had to be unloaded, assembled and merchandized.
Being a non-profit means we have limited staff – what would have taken months to take the products off the semi-trailer took just ONE day – making the 100 Amazon volunteers a "gift" to Habitat for Humanity. We didn't even know what was on the semi until everything was unloaded and opened up, making the day feel like Christmas for everyone involved.
Amazon's participation was made possible through Habitat for Humanity's partnership with United Way of Will County. In addition to connecting Amazon with Habitat for Humanity, United Way also coordinated another volunteer event with Amazon volunteers for the Center for Disability Services. United Way of Will County supports 113 programs provided by 50 not-for-profit organizations serving the residents of Will County.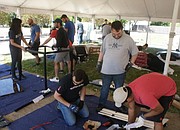 Habitat's ReStores are non-profit home improvement stores and donation centers that sell new and gently used furniture, home accessories, building materials and more to the public at a fraction of the retail price. ReStores are Habitat's largest on-going fundraiser.
Joliet's ReStore is unique because of the partnerships they have built with home retailers.
Their store is more like an outlet than just a donation center. There are new items coming in everyday in addition to the gently used donation from individual homeowners. It's a store of many treasures.