"Art, Science and the Elegant Universe" exhibit at Lewis University
8/29/2017, 3:45 p.m.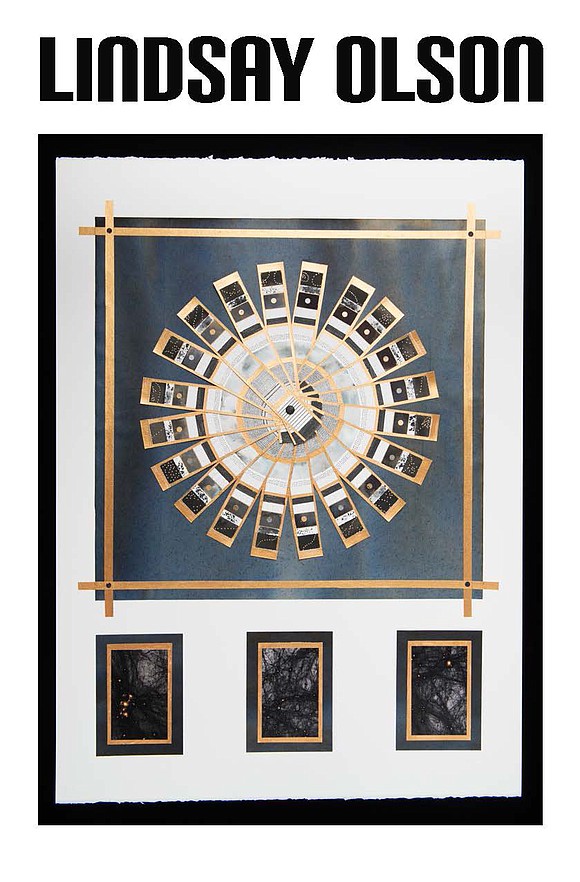 Romeoville— Lewis University will host an art exhibition by artist Lindsay Olson. The show will be on display from 9 a.m.-9 p.m. daily until Sept. 28 in the Brent and Jean Wadsworth Family Gallery, located on Lewis University's main campus in Romeoville. The exhibit is free and open to the public.
A reception and Gallery Talk will take place from 7-9pm on Sept. 21 in the gallery.
This project, "Art and The Elegant Universe," depicts the smallest frontier: the subatomic realm of quarks and leptons. Olson is fascinated by the behavior of nature's fundamental building blocks that make up all that we see and uses art to invite others with little or no technical background to explore the elegant world of particle physics. This event is also free and open to the public.
Lindsay Olson is a visual artist whose work is inspired by science. Her most recent project, working with Fermi National Accelerator as the first artist-in-residence sheds light on the fascinating world of sub atomic particles. She is known for her unusual subject matter including a stint as the artist-in-residence for the Oak Park Police Department. She has worked with scientists at CERN, the Field Museum, Chicago Botanic Garden and Indiana University Northwest.
The Art Gallery is part of the Oremus Fine Arts Center at Lewis University. The Department of Art and Design manages the gallery, which include Lewis University student shows, local and regional artist shows, annual high school exhibits, faculty shows, academic based exhibitions and cultural and religious-based art shows. More information about the Art Gallery and exhibits is available by contacting Natalie Swain, Art Gallery coordinator, at swainna@lewisu.edu.