Cuts to child care program reversed under new law
8/29/2017, 3:51 p.m.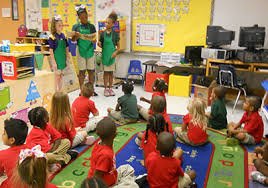 Cuts to the Child Care Assistance Program (CCAP) under Governor Bruce Rauner two years ago decimated the once hailed program that helps low-income families afford the every-increasing cost of child care. While some of the governor's cuts were restored within a few months, thousands of families remained ineligible.
A new law sponsored by State Senator Toi Hutchinson (D – Chicago Heights) and signed into law on Friday restores access to childcare services for families whose parents are enrolled in education or training programs.
The new law, which was contained in House Bill 3213, specifically requires the Department of Human Services to expand CCAP eligibility to families with parents enrolled in education or training programs.
Illinois Action for Children estimates more than 30,000 fewer children in total are receiving childcare today than in June 2015. Before Governor Rauner's cuts, nearly 4,000 children whose parents were enrolled in school or a training program received childcare services.
House Bill 3213 passed the Senate in late May and takes effect immediately.