New African American business group launches in Joliet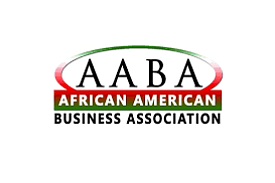 The African American Business Association held its kickoff event recently at the Jacob Henry Mansion in Joliet.
A collaboration with the Joliet Chamber of Commerce, the group hopes to create more opportunities for African American entrepreneurs in the city said AABA board member and real estate broker Burneva McCullum. She recalled a time when there was more diversity in the Joliet business landscape.
"When I came to Joliet, there were several black owned businesses located throughout various neighborhoods'," where residents could shop she said.
The idea for a group focused on encouraging the development and expansion of African American owned businesses stemmed from conversations she had with local volunteers with the non-partisan group People United for Change she helped launch 2 years ago.
"We wanted to make a difference in the city of Joliet,"
She, along with AABA board members Cornell Darden Jr. and Willie Sellers approached the Joliet chamber about their plan where she said the idea "gained some great momentum and ultimately became part of the Chamber. "
That led to the kick off at the end of August where AABA unveiled its new business organization to the public.
McCullum said that the AABA hosts a weekly referral group every Monday morning where business owners are encouraged to come meet other members, make referrals, find ways to collaborate and even afterward stick around to view available commercial properties around the city.
"There are a lot of opportunities to grow businesses here in Joliet," she said.
The 13-member AABA board is also working to create the right environment for business development with vice chairs for the group developing plans for work readiness programs, economic development, business certification, as well as event planning.
Since the kick off, McCullum said that the outreach from the group has already raised awareness about their cause. She, herself, has learned more about the business landscape in the city.
"As we've gotten out and talked to people there are more black owned business than we've known about," she said noting that the group was working to create a directory of those businesses to come out later this year.
"So it's going to really be great to get all these business owners to get together," she said.
More information about the African American Business Association (AABA) can be found on the Joliet Chamber of Commerce website, www.jolietchamber.com.