The plan for Fairmont community
8/31/2017, midnight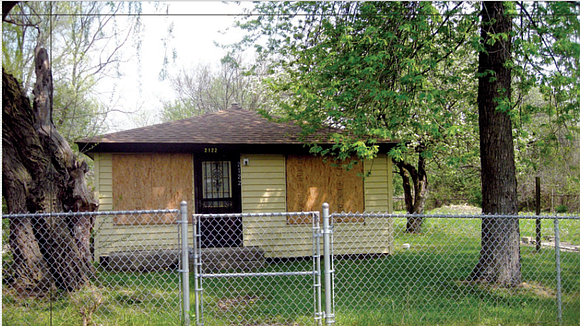 TTW Staff Report
After years of neglect and deterioration, the Fairmont community – an unincorporated area of Will County between Lockport and Joliet with roughly 2500 mostly minority residents – is finally in the spotlight. Unlike a city or village, Fairmont does not have direct municipal oversight, and is under the governance of Lockport Township and Will County. Many unincorporated areas are absorbed into their neighboring municipalities, which then provide the infrastructure needed for health, safety and growth. But Fairmont has remained on the edge, too low-income to attract annexation.
Lacking basic infrastructure such as sidewalks, street lights, curbs, and garbage pickup, and struggling with the decline of older properties, loss of jobs in the area and isolation, all made it easier for Fairmont to fall into disrepair, while communities around Fairmont were expanding or rebuilding. The increase in vacant homes attracted crime, and helped grow the perception of Fairmont as unsafe, though the area is mainly populated by long-time residents who feel that most crime is coming in from outside the neighborhood.
But the 2012 Fairmont Neighborhood Plan, developed by Will County and funded by a grant from the Chicago Metro Planning Agency, is now being implemented by the County's Land Use Department. It's an ambitious, challenging plan to revitalize and restore Fairmont to a thriving community.
Some of its major goals include: redevelopment of vacant properties with new homes, parks or community gardens; improving the overall housing quality; addressing the constant drainage and flooding issues; and creating and strengthening the availability of transportation.
Accomplishing these far-reaching goals requires widespread cooperation between the County, the residents and other service providers. It is also critical to attract new businesses to the area, to spur economic growth and create stability.
For the residents, flooding is still one of the major problems. Without sidewalks or an adequate underground drainage system, storm water runs off into ditches on the edges of roads or property lines, pooling in yards, on streets or backing up into basements.
In 2015, the Land Use Department started a large, multi-year drainage project to address the lack of infrastructure and the ongoing flooding damage. Last year, the Rain Garden Program was also implemented as part of the drainage project. A rain garden helps reduce flooding by holding water running off rooftops and roadways in a shallow depression, filled with plants, letting the water so it can slowly infiltrate back into the soil as the plants, mulch and soil naturally remove pollutants from the runoff.
Correcting the flooding problem is directly tied to improving roads, installing safe walkways, and upgrading transportation. The plan seeks to improve street surfaces, build sidewalks, and construct bike lanes to connect parks, schools and community spaces. To date, only a portion of a sidewalk has been built, utilizing a Safe Schools grant, to create safe walkways near Fairmont School.
For the residents, complicating all these issues is the proposed 4-lane highway along Oak Avenue, which cuts directly through the heart of Fairmont. The highway, if built, would provide a much needed second bridge through Lockport over the Des Plaines River and provide a direct link to Homer Glen. Proponents say it will bring desperately needed economic development to this low-income area. Opponents doubt it will help Fairmont residents directly, and will only serve to cut the neighborhood in half, displace elderly residents, and destroy any hope of rebuilding a sense of community.
For DeLinda Herod, Acting President of the Fairmont Community Partnership, the future lies in investing in growing the community, not dividing it. "The corner store selling groceries, more programs for kids playing Fairmont Center, the sidewalks built so people can walk safely, the streets widened and homes repaired—this is what we want to see happening."