New ride arrives just in time for Boys & Girls Club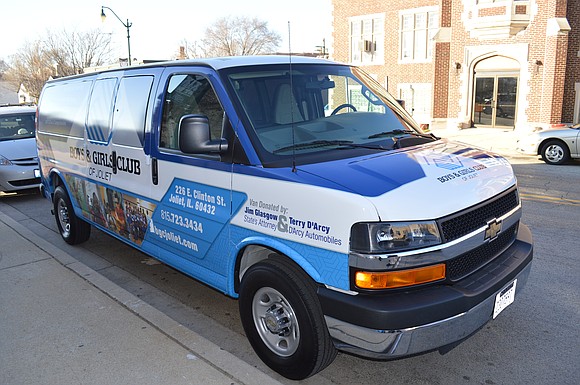 The day after their van died, The Boys & Girls Club of Joliet received the keys to a brand new vehicle courtesy of the Will County State's Attorney's office and D'Arcy Motors.
"This could not have come at a more ideal time," said executive director Khalil Diab during a presentation event this week.

Diab said that the institution has been a beacon in the community for underprivileged kids, ages 6-18, for over 60 years.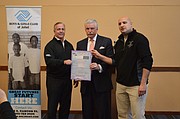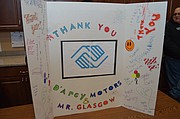 Over 100 kids per day take part in its after school programs and over 450 per day during the summer all for the modest cost of $30 per year. Many kids, he said, come from single parent households, living in foster care or are homeless. The new van, he said, would allow the club to continue to serve its core mission to produce responsible citizens by focusing on academic success, good character and citizenship and healthy lifestyles while also branching out for outings.

In recent years, Diab said that the club has partnered with local organizations to provide more programs through the YMCA, Cub Scouts, Girls Scouts, Lewis University, the University of St. Francis and Sunny Hill Nursing Home.
"The Club will now have the ability to safely transport our youth to a variety of activities and most importantly—opportunities," he said.
One of the first outings will be to the Rialto Square Theater, where the kids in the Club's music program will perform for the first time on December 16.
A United Way partner agency, Diab said that "The club serves as an institution and safe haven" and that the new donation will help them "broaden their mission and to see a limitless future for our organization."
Will County State's Attorney Jim Glasgow said that the club's mission gives every child a chance to see that they have "inherent talents" even if "they don't always know what they are."

He said having transportation for outings gives kids "these broad-based experiences to find out what they can excel at," said Glasgow, adding, "We have to make sure he [Diab] has the resources necessary to save these kids."
With half of the $27,000 cost for the new van coming from drug forfeiture funds, D'Arcy Motors owner Terry D'Arcy said that the money is being put to good use in the service of helping at-risk kids.
"I like to think of it as something good comes out of something bad," he said.
Following the event, Will County Board member Pastor Herb Brooks blessed the vehicle.